Manipur Yaoshang Festival 2021 bans road blockade for monetary collection
Know the Do's and Don'ts for Yaoshang Festival 2021, and stay safe from COVID-19 attack.
---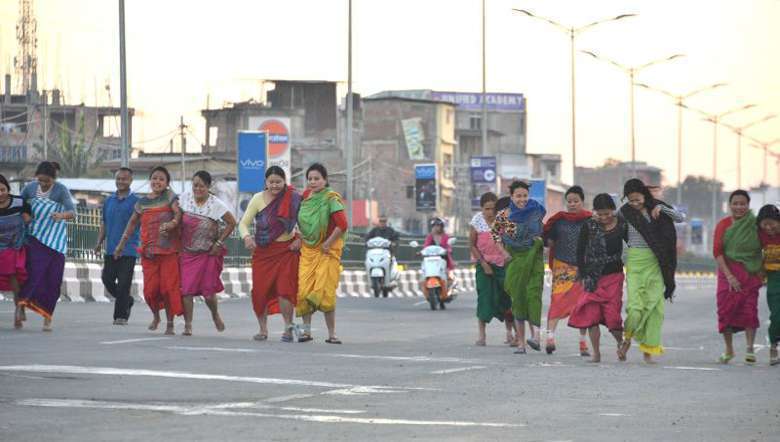 (File Photo: IFP)
---
As Manipur celebrates Yaoshang Festival 2021 amid the concern of the second wave ofCOVID-19 pandemic, the state government had issued SOP for the public to maintain. In view of the recent rise in COVID-19 cases in the state, the government had imposed certain restrictions on organising Yaoshang sports, Lai-Haraoba and other religious functions.
Stick to the SOP laid down by the government to prevent the second wave of COVID-19, Chief Minister Biren Singh had said, while speaking to the media in Imphal.
Many states like Maharashtra, Punjab, Delhi and Chhattisgarh are witnessing the second wave of COVID-19 with a sudden spike of positive cases during this last week of March, he said. If there is a sudden massive rise in the number of COVID-19 positive cases in Manipur, the state government may take up any immediate necessary steps to contain the second wave of the COVID-19 if it occurs, the chief minister added.
The state Directorate of Health Services and Directorate of Youth Affairs and Sports on March 11 issued an advisory on preventive measures to contain the spread of COVID-19 during Yaoshang festival celebrations in the state. According to the advisory, the pandemic is still not over and such celebrations can be "super spreader" events if proper preventive measures are not taken.
Yaoshang Festival 2021: Here are the Do's and Don'ts as per the government SOP
1. Refrain from organising events like Thabal Chongba, Shumang Leela, musical concerts and other entertainment programmes.
2. Do not enforce ROAD BLOCKADE, with or without ropes, for monetary collections
3. Do not Spray or apply colours on others
4. Movement of overcrowded vehicles will not be allowed
5. Do not overcrowd vehicles at oil pumps while refueling
6. Two wheelers can carry not more than two persons during Yaoshang
7. Four-wheeler vehicles can carry only four persons
8. Do not organise all forms of sports events that involve contact between people like three-legged race, cock fighting, wrestling, boxing among others
9. Separate entry and exit points should be maintained in the entire sports arena
10. All participants and spectators should wear face masks and maintain social distancing throughout the event
11. Sports organisers must ensure availability of hand washing facilities or hand sanitisers, face masks among others during sports events
12. Spitting is strictly prohibited in and around the playfield and workout areas
13. All sports events/competitions/prize distributions will not be allowed after 6 pm on all days
14. The size of the crowd or gathering should be restricted to a maximum of 100 persons at all times
15. Every club or organising committee should have a dedicated COVID-19 Task Team to regulate the advisory during the event hours
16. Social distancing must be maintained during the torch lighting relay carried out to inaugurate sports events
17. A maximum of 20 persons will be allowed inside Kangla for getting the torch
17. All events site must display the COVID-19 emergency/helpline numbers which are 1800-3453818, 104 (Manipur Mental Health Helpline) and 0385-2414009
ALSO READ
First Published:
March 29, 2021, 9:44 a.m.