Facing extinction, Tarao people seek government support for promotion of tribe
The current population of the Tarao tribe has reportedly dropped below the endangered level of 900.
---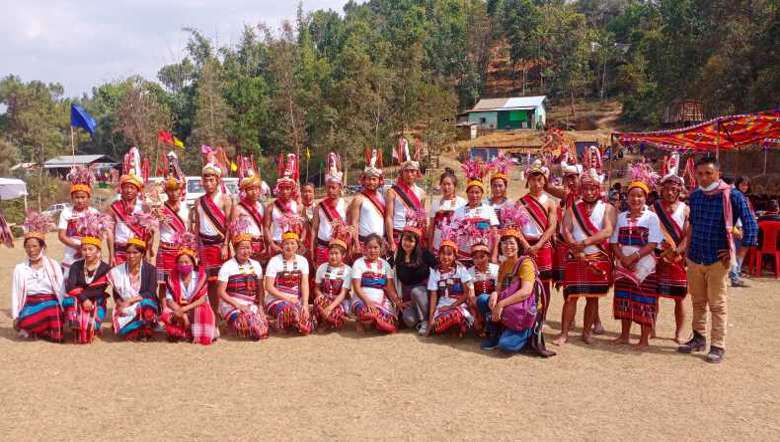 Tarao, one of the smallest tribes in Manipur facing extinction, has appealed to the state government for a specific strategy plan for the promotion and upliftment of the community.
The current population of the Tarao tribe has reportedly dropped below the endangered level of 900. According to the 2011 Census, their population was recorded at 1,066 and the UNESCO Online Atlas report of 2009 mentioned Tarao language as an extinct language.
Based on the theme "Reasoning the Identity", the Theemjih Teen Tarao Ruulkhak (Tarao Students' Union) has organised a five-day 5th General Conference at Khuringmul village, Chandel district, starting February 18.
"The general conference was organised not for entertainment purpose but to reason out the urgent need for promotion and preservation of Tarao tribe based on the identity and culture," Tarao Students' Union vice-president L Sabastian said while speaking to the media on the sidelines of the function.
Asserting that the current population of the Tarao tribe is below 900 which is in the endangered level, he said that the Tarao people strongly believe that the government will take necessary measures to promote and uplift the tribe. 
Speaking as chief guest on the second day of the conference, former president of Information Centre for Hill Areas Manipur (ICHAM) N Rajendro said that it is indeed emotional to learn that the population of Tarao tribe, one of the oldest tribes of Manipur, is nearly in the extinct stage.
In such critical situation, there is an urgent need to lend support to the promotion and preservation of the Tarao culture by all the other communities in Manipur, he added.
After witnessing that Khuringmul village is connected to the outside world through a damaged wooden bridge, Rajendro assured that he will urge the state government to construct a new bailey bridge across the Maha river. 
Rajendro further assured the Tarao community that he will personally urge the state government to extend all possible action for the preservation and promotion of the tribe.
Former chief resource person of Centre for Tribal and Endangered Language Th Chandramani appealed to the state government to include a special budget for the protection of indigenous language.
Regarding the report of sanctioning an amount of Rs 1 crore 10 lakh by North-Eastern Council for the promotion of Tarao language, he appealed to the authority concerned to ensure the amount reached the Tarao community.
Presently, the Tarao people are settled in four villages of Chandel district--Laimanai, Leishokching, Khuringmuul and Haikakpokpi and one village of Ukhrul district--Sanakeithel.
First Published:
Feb. 19, 2021, 7:39 p.m.