Athuan Abonmai Murder: JAC bandh paralyses normal life in Manipur
All inter and intra-state passenger services have also been cancelled.
---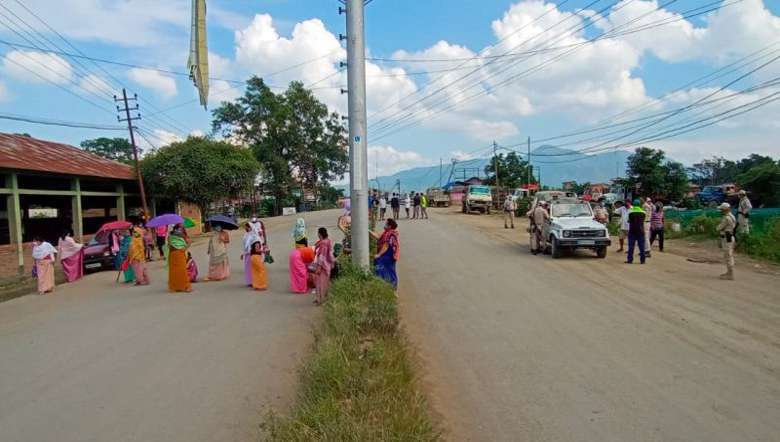 (PHOTO: IFP)
---
Normal life in Manipur was paralysed due to the 24-hour strike called by the Joint Action Commitee (JAC) Against the Brutal Murder of social activist Athuan Abonmai.
Athuan Abonmai, former president of Zeliangrong Baudi, was abducted and killed by suspected National Socialist Council of Nagaland (NSCN-IM) cadres on September 22 while he had gone to attend a function at Tamenglong where a programme was held in connection with Chief Minister N Biren's visit to the district. 
The JAC said talks with the chief minister and other officials were held but the government has not yet fulfilled its demand of initiating a probe against the DC and SP of Tamenglong district as Abonmai was abducted in the presence of large numbers of security personnel.
ALSO READ: Athuan Abonmai Murder: Third round of JAC-CM talks inconclusive; total shutdown begins
The strike that began at midnight will conclude on Monday midnight. A large number of civil society organisations, students' bodies, and political parties have supported the strike.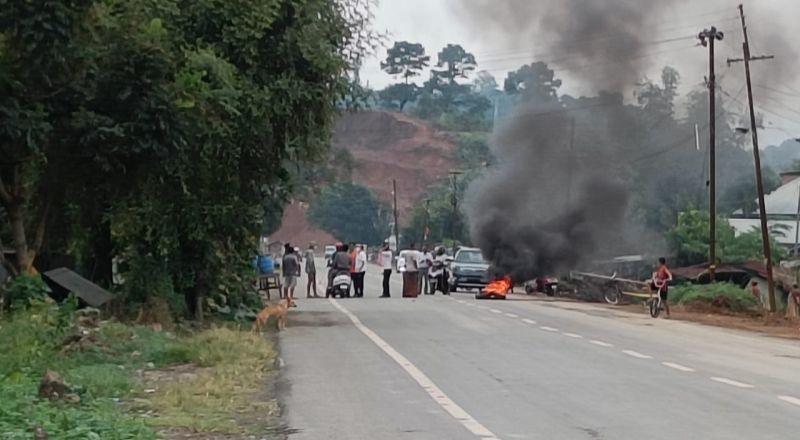 (PHOTO: IFP)
Streets have been blocked by the supporters with burning tyres and barricades. All shops and business establishments have been closed down. All inter and intra-state passenger services have also been cancelled.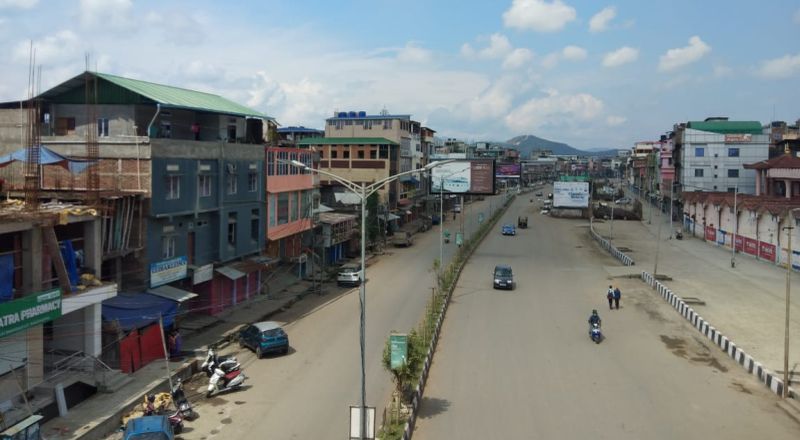 (PHOTO:IFP)
Abonmai had reportedly revealed instances of extortion by NSCN (I-M) during a public event and it is suspected that he could have been targeted by NSCN (I-M), which is currently in talks with the Centre.
The NIA investigation into the matter is under way. 
Meanwhile, Congress canceled all meetings scheduled for Monday to support the strike. MPCC spokesperson Ningombam Bupenda Meitei said Jairam Ramesh, AICC in-charge (Manipur) Bhakta Charan Das and Congress leaders have decided to suspend all activities that were to be held on Monday.
They have condemned the killing and demanded a full investigation.
ALSO READ: BJP turned Manipur from 'Land of Jewel' to 'Moneypur'
The 24-hour total shutdown also affected normal life in Jiribam district. Extending support to the bandh in the district, secretary of Women Association for Socio Economic Development (WASED) Yumnam Raghini Devi said, the people are well aware of how Athuan Abonmai was murdered on September 22.
"How can the people of Jiribam remain a mute spectator to such a gruesome murder?  The public are also highly discontent with the chief minister's failure to arrest those involved in the crime till date," she said.
The public wishes the perpetrators of the crime are brought to justice immediately.  Otherwise, the people of Jiribam district are fully prepared to launch intensive forms of agitations, she added.  
Democratic Students Alliance of Manipur (DESAM), Jiribam District Council president L Bilaksh Meitei said the people of Jiribam are extending full support and cooperation to the 24-hour bandh called by the JAC against the brutal murder of Athuan Abonmai. Before more intensified agitations are launched, the state and the Central government must find out the facts behind the death and give appropriate forms of punishments to those involved, he added.
In Thoubal, the district units of AMSU, MSF, DESAM and KSA extended support and enforced the 24 hour shutdown in the district.  The volunteers shouted slogans such as 'the hills and valley are one', ' arrest the murders of Athuan Abonmai',  'state government must announce NSCN (I-M) is a terrorist group' etc., stated a joint release.    
First Published:
Oct. 4, 2021, 4:03 p.m.