New MPCC president Govindas vows to strengthen party
Govindas said that grassroots level workers cannot be set aside in strengthening the party.
---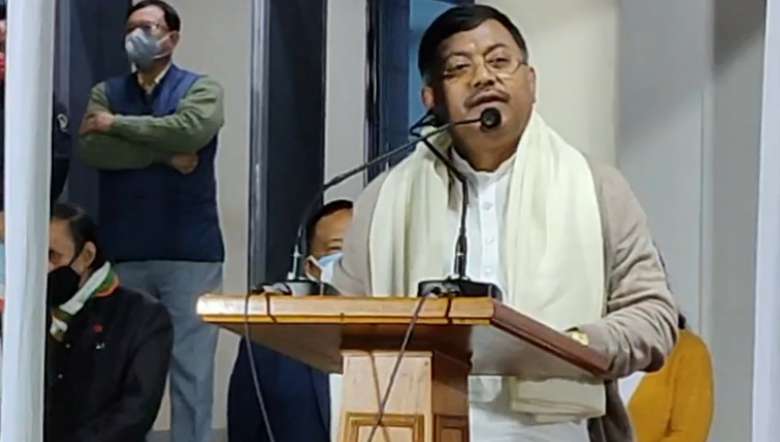 Govindas Konthoujam
---
Newly appointed Manipur Pradesh Congress Committee (MPCC) president Govindas Konthoujam on Sunday assured to work at grassroots level to strengthen the party. 
Govindas was speaking at a joint meeting of MPCC members, district presidents and representatives of frontal organisations held at Congress Bhavan, BT Road, Imphal to chalk out strategies for strengthening the party. 
Speaking at the meeting held for the first time after his assuming MPCC president charge, Govindas said that grassroots level workers cannot be set aside in strengthening the party.
While saying that a political party will have ups and downs, he said that one will be respected by the people only when one abides by political ethics. "It is high time to rectify the activities of a party like BJP, which speaks of one thing and performs another," he added. 
He further said that there is a pressing need to work together with unity and assured that he will put efforts to make the activities initiated by the former president to be successful. 
CLP leader O Ibobi mocked and questioned how long the publicity and propaganda of BJP will last and stated that a political party must put efforts to fulfil the wishes of the people. Besides, elected representatives must understand that they are social workers for the public, he added. 
Kh Ratankumar, while addressing the keynote address, said that Congress party is the only national party that can root out the BJP. 
AICC member Gaikhangam was also present at the meeting which was attended by Congress MLA, former MLAs and other officials. 
ALSO READ: 
Govindas Konthoujam assumes charge of MPCC president
Govindas slams Centre for bulldozing delimitation in Manipur
First Published:
Dec. 20, 2020, 8:59 p.m.