Home isolation major cause of COVID-19 spread among poor: Health experts in Manipur
Public health experts meet advisor to CM and pointed out five action points to tackle COVID-19 situation in Manipur
---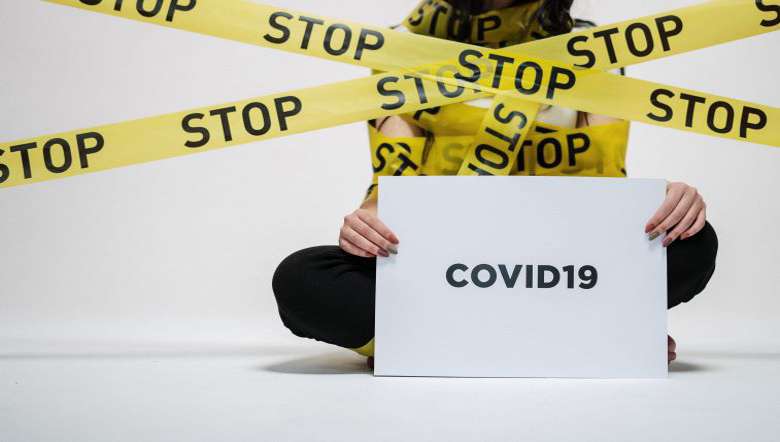 (Representational Image: Pexels)
---
Eight public health specialists of Manipur held a meeting with Advisor to the Chief Minister, S Ranjan Singh in Imphal on Thursday, and pointed out five major steps to take in view of the present COVID-19 situation in the state. The discussion pointed out the fallout of home isolation advice among the poor patients.
The representatives of the state public health specialists included former directors of Health, Dr Th Suresh Singh and Dr Sh Shurchandra Sharma; retired state malaria officer, Dr Ibochou Singh and retired State TB officer, Dr Ak Khamba.
During the meeting that was held around 2.30 pm Thursday in Imphal, the team of specialists told S Ranjan that the doctors are aware of the latest advisory given by the Indian Council of Medical Research (ICMR), but the states are given free hands to modify as per the needs of each state. However, the state has failed to formulate a strategy of its own to monitor the situation unique to the state, a release stated.
The specialists pointed out complete lockdown is not the solution, instead effective lockdown of containment zones and implementation of effective measures is highly necessary. The team has put forward five important points to be followed during the COVID-19 pandemic.
1. Home Isolation and Treatment of the Poor - which explained that it is a major cause of COVID-19 spread presently as the poor families lack facilities such as separate rooms, attached bathroom, tap water with sink, proper sanitary dustbin, etc as the patient has to wash his own cloth, sanitary disposal etc as per guidelines. In the absence of these facilities, the patients go on to spread to the family members and family members to the local community and afterwards to the general public. Hence, this practice should be stopped forthwith and these mild cases be isolated and treated in separate designated quarantine centres, said the release.
2. Contact Survey -  which explained that it was effective in early stage but this further led to the spread of the disease to the locality and has become an outdated model. Any COVID-19 infected area should be clearly demarcated and declared as a containment area for 14 days. During the 14 days, two times total population survey and testing should be done one week apart. ICMR also has approved it in its latest advisory of September 4 but it did not mention it for two times testing, it added.
3. Two Times Testing and Two Times Survey - which explained that RT-PCR test gives 100 per cent positive results during five-seven days of first appearance of symptoms, then declines gradually as time lapses. For Rapid Antigen test, it gives false negative test results in 20-30 per cent of the cases. Hence there is a need for two times testing and survey in QCs and QZs to avoid the false negative result, to prevent cross infection and to prevent infection from asymptomatic carriers.
4. All Health Workers and Frontline Workers  - which included police and media personnel to get tested three times, 10 days apart in a month, be done free by the government to prevent further community spread. It is becoming urgent now in view of constant increase in positive cases in health staff, police staff and voluntary workers, the release stated.
5. Randomised Sero-Surveillance - which emphasized on active community survey consisting 10 per cent of sample population of Imphal West, Imphal East, Thoubal and Kangpokpi districts to find out the extent of community spread, it added.
Is there enough institutional facilities in Manipur?
Regarding institutional facilities, health specialists said in the release, "We have enough facilities".
What is lacking in the fight against COVID-19?
The specialists said, "What is lacking is proper planning and mapping. We should convert the 100-bedded TB hospital at Keirao Wangkhem to an exclusive Corona hospital. Besides this, we have 400 beds at City Convention Centre, palace compound and at least 100 beds each at Unacco School and Khuman Lampak Sports Complex. Besides this, half of the strength of RIMS (1176 beds) and JNIMS (657 beds) should be reserved for COVID-19 patients. The two medical institutes should have different OPDs for COVID-19 and general, followed by providing exclusive beds for patients as done in AIIMS and many hospitals of other states."
Similarly, the state has 200 beds at Churachandpur and Thoubal district hospitals, 50 beds in other districts and about 30 beds each in 20 CHCs. In addition to 85 PHCs, half of these beds can be reserved for COVID-19 patients and treated accordingly.
What private hospitals must do
Similarly, for private hospitals, they should be asked to bear 30 per cent of their beds presently, the same can be increased to half strength as the situation demands. If further beds are required, the same may be done at Khuman Lampak Sports Complex and not overstretched to other places. Normal functioning of OPDs in all hospitals, including RIMS and JNIMS may be started soon, the experts said.
Do we need new constructions for COVID-19 treatment?
They also pointed out that there is no need for new constructions as it is a wastage of money during these crucial days when humans should be valued more than anything else. It is a time to focus on purchasing necessary equipment like ventilators, testing kits, PPEs and medicines and others as lack of testing kits is another area which needs immediate solution.
Regarding basic SOPs
The advisor to the chief minister has been urged to implement strict penalty of maximum Rs 10,000 as the public is neglecting it and to enforce it is the need of the hour, the release added.
ALSO READ
First Published:
Oct. 23, 2020, 10:36 a.m.