India to launch world's largest month-long cleanliness drive
The month-long nationwide Clean India, Safe India drive will begin from October 1, 2021.
---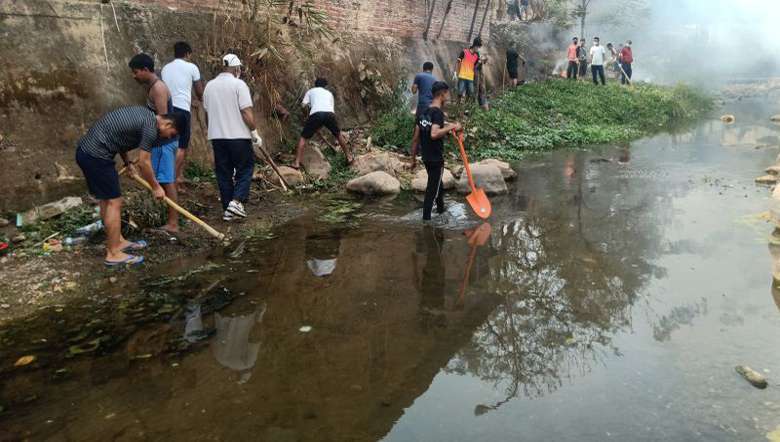 (Photo: IFP)
---
The Union Government has announced a month-long nationwide Clean India Drive to clean waste, mainly single use plastic, beginning October 1, 2021. It will be the world' largest cleanliness drive, Anurag Rhakur, Minister of Youth Affairs and Sports , said in a Twitter post.
"As we observe Azadi Ka Amrit Mahotsav to celebrate 75 years of India's Independence, it is our resolve to create a plastic-free India, an India of Gandhiji's dreams and as per the vision of our Prime Minister Narendra Modi in which Swachchta occupies topmost priority," Anurag said.
Also Read: Rampant flouting of ban on plastic bags in Manipur: Are we doing our bit?
The minister further said, "Cleanliness is next to Godliness! "As we celebrate #AmritMahotsav of 75 years of Indepependence, I urge everybody to join Clean India Drive from 1st-31st October to realize dream of  plastic free India".
The Minister has urged everybody to join the drive with fervour and help achieve the goal of Sankalp Se Siddhi.
Anurag Thakur said the drive is aimed at collecting more that 75 lakh tonnes of waste, primarily plastic waste, from different parts of the country to be further processed into a 'Waste to Wealth' model. The drive aims to propagate the mantra of "Clean India: Safe India".
First Published:
Sept. 26, 2021, 5:18 p.m.