VHP threatens to demolish churches in Madhya Pradesh, Christians seek President's intervention
VHP members threatened that they will demolish churches in Jhabua district on Sunday.
---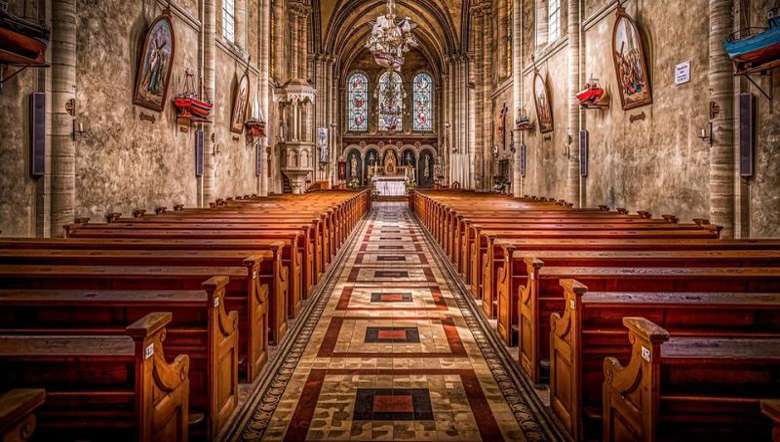 Representational Image (Photo: Pixabay)
---
Christians in Jhabua district of Madhya Pradesh have sought the intervention of the President to ensure their safety and security amid threats from Vishwa Hindu Parishad (VHP) to demolish their churches in the district.

Individuals claiming to be members of the VHP said they are preparing to demolish churches in Jhabua district on Sunday.
A release stated that Protestant Shalom Church Auxiliary Bishop Paul Muniya, along with a delegation has submitted a memorandum addressed to President Ram Nath Kovind.

Bishop Muniya alleged that the local administrators were siding with the perpetrators responsible for harassing Christians who number a mere four per cent of the one million population of the district.

"If there is an illegal structure, let the administration take action. Why are private individuals and organisations issuing such threats?" the Bishop asked. He also sought to know if the same yardstick would be applied to other religious structures in the district and the state.

On September 13, a District Revenue official directed the Christian priests to present themselves before him and explain the nature of their religious activities and has even sought details of their appointment as priests. The official letter also asked priests to certify if they themselves were converted through allurement or force while threatening to initiate legal proceedings against any illegal conversions, if detected.

PRO of Bhopal Catholic Archdiocese Father Maria Stephan also alleged that both the revenue and police administration of the district are biased against Christians.
"Christians are peace- loving citizens. We are seeking judicial remedies to ensure peace and harmony in our society. We have no objection to sharing any official details about our work and personnel to the government provided the intention is right."
 
UCF president Michael Williams, while expressing concern and distress over the situation in Jhabua, has appealed to the prime minister and home minister to help put a stop to this targeted violence. 
"The very fabric of our secular nation is being stretched by a few who do not respect the Constitution of India. Such people are the real anti - nationals and must be dealt with as strictly under law as possible. This intolerance has no room in our country," Williams added.
First Published:
Sept. 25, 2021, 3:39 p.m.