Night curfew extended till October 21 in Manipur
Three Ima keithels and temporary markets in Paona and Thangal Bazar are allowed to open
---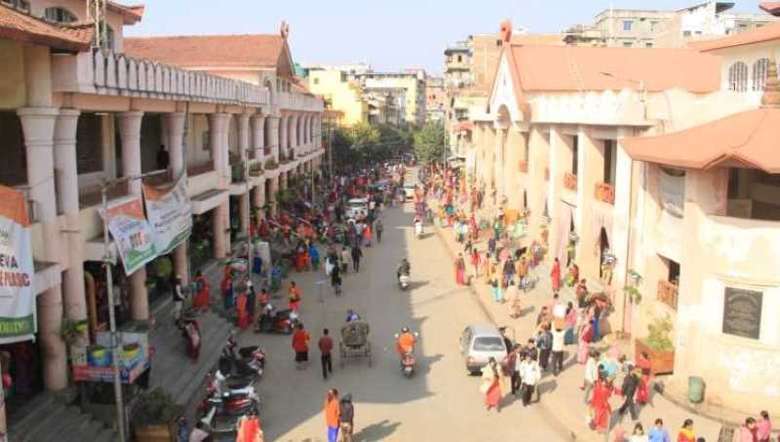 Ima Keithel, Imphal (File Photo: IFP)
---
The Manipur government has announced that night curfew from 8.30 pm to 4 am will be enforced strictly for 30 days till October 21 while declaring that three Ima keithels and temporary markets in Paona and Thangal Bazar are allowed to open with subject to preparation of schedule for the vendors as per a prescribed procedure.
Markets except the above may open with 50 per cent capacity and the district administration concerned ensuring adequate physical distance between them and all of them wear masks, stated the order issued by chief secretary and chairman, State Executive Committee Rajesh Kumar on Tuesday.
The order stated that restaurants and cafes are allowed to open from 10 am to 8 pm, subject to ensuring Covid Appropriate Behaviour and ensuring that the customers inside the eating area do not exceed 50 per cent of the capacity of the restaurants and cafes.
Banks, insurance offices and postal offices may function normally without the shortened working hours stipulated earlier, it added.
It stated that public transport buses are allowed to ply with passengers not exceeding 50 per cent capacity of the bus. All passengers, drivers and helpers shall wear masks and Police and district administration shall ensure that the capacity limit is complied with, it added.
Social gatherings and feasts are not permitted yet as per the order. The deputy commissioners shall issue necessary orders and superintendence of Police shall take necessary action to implement orders strictly, it added. 
First Published:
Sept. 22, 2021, 7:35 p.m.