National Breastfeeding Week 2021 launched in Churachandpur
Lactating mothers to be given incentives if they follow proper medical instructions
---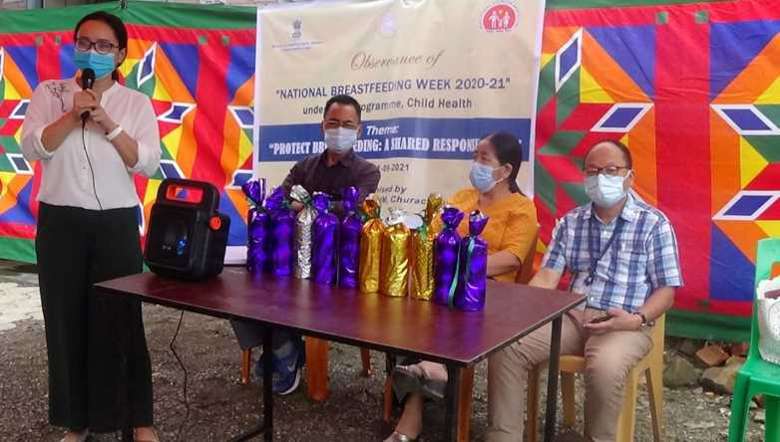 The National Breastfeeding Week 2021 was launched at Churachandpur CMO campus on Tuesday by Dr T Nengkhanmang in the presence of Dr Jiri and Dr Kimneihlan.
The programme was organised by the National Health Mission and it was attended by pregnant women, mothers and ASHA workers. Lactating mothers were also presented with food supplements to boost breastfeeding.
Dr Nengkhanmang said that there are several issues in breastfeeding. However, it is the most essential for newborn babies. Mother's milk is the best milk and nothing can substitute it.
Other doctors spoke on the importance of regular health check-ups of the infants while pointing out that newborn babies might not gain weight or grow faster in a year but their brains function. For better development in functioning of their brains, mother's milk is a must, which is also approved by WHO.
They also mentioned that the government will give incentives to lactating mothers if they follow proper medical instructions.
First Published:
Sept. 21, 2021, 10:13 p.m.