Manipur Cricket Association mulls indoor stadium construction
MNCA honorary secretary Peter Kshetrimayum said tenders for ground development and construction of toilet, change rooms are in the process.
---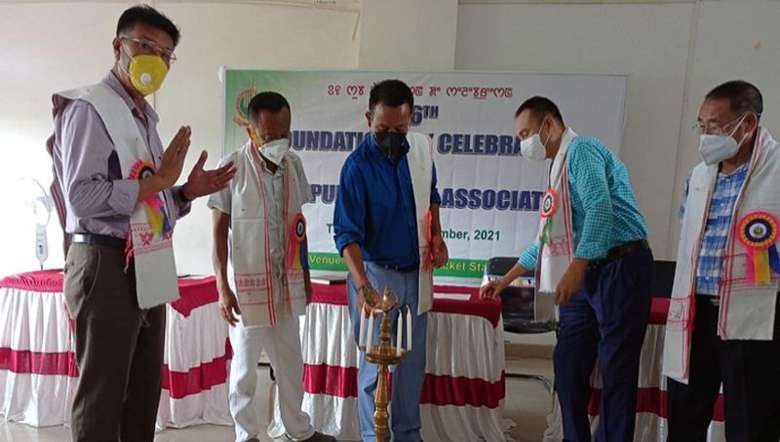 (PHOTO: IFP)
---
The Manipur Cricket Association (MNCA) is mulling over constructing a low cost indoor stadium in the state where players can practice to maximum level to enhance their skill and technique.

This was stated by MNCA honorary secretary Peter Kshetrimayum to produce more talented cricketers during observation of its 46th Foundation Day celebration at Luwangpokpa Cricket Stadium, Luwangsangbam.

"Frankly speaking, we do not have any practice ground which could be utilized throughout the two hundred days of the working session of cricket. So, there is definitely a need to develop or construct a low cost indoor practice stadium which can lead us to more representation in the Indian age group team," he said.

"During the rainy season, our activities came to a grinding halt due to weather conditions, and this could be minimised if we have an indoor stadium. At the moment, we are concentrating on the development of the cricket ground at Ngairangbam at Imphal West," he said.  Tenders for ground development and construction of toilet, change rooms are in the process, he added.

Chairman Ground Development Committee Thokchom Joykumar Singh feels that they need to concentrate on producing more players in the U-14, U-16 and U-19 age group category if they are to make an impact in the national cricket scene.

"Now, we have six to seven BCCI approved coaches in the state and their expertise can be put to good use if we have to field players in the Indian team. We need tournaments to hone the skill of our players and for these to be fulfilled. We need to develop more ground. The ground at Langthabal and Model and Oriental needs to be further developed," he said.

Joykumar Singh also said that the fine tuning of a cricketer also lies in reviewing his faults or mistakes through video analysis. "As we have already trained people for the purpose, matches of the Elite, Plate and others can be studied for more improvement of the players as well as umpiring," he said.

Chairman Men's Cricket Committee W Bhaktaraj Singh also spoke on the occasion. Earlier, floral tributes were offered to founder members of the MNCA.
First Published:
Sept. 17, 2021, 2:43 a.m.