Kakching: Irengband GP Dispensary turns into playground
Long neglected by the authorities concerned, the Irengband GP Dispensary remains damaged and has not undergone any repair work yet.
---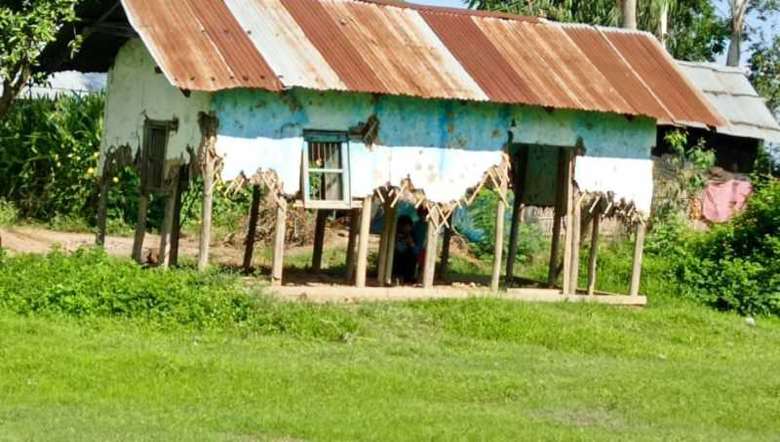 (Photo: IFP)
---
The dispensary at Irengband GP in Kakching stands damaged and appears like an abandoned structure. Long neglected by the authorities concerned, the dilapidated structure has turned into a playground for children. The dispensary staff and residents have raised their grievances concerning its existing condition. However, the dispensary has not undergone any repair or restoration work and remains damaged till date.
"Ever since its launch, the office has not undergone any repair or maintenance work till date. What made things even worse is that its walls had crumbled during the flood in 2015," one Oinam Purnachandra, who is employed as an attendant in the dispensary, said.
The two-room 'kutcha' dispensary was set up in 1987. "But it has been turned into a playground for children now. Many written complaints were submitted to the department concerned but it all went unheeded as the government has not undertaken any action so far," he said.  
In 2018, Y Surchandra, who was the MLA of Kakching assembly constituency then, had submitted a proposal for construction of a new building. The present MLA inspected the office and gave assurance that repair work would be initiated. But nothing has been materialised so far, the attendant added.    
The dispensary has three staff, including one FA 1 and two attendants at present. They expressed that the office is practically non-existent.
In the absence of a veterinary centre, they run into challenges in giving injections to cattle and other domestic animals as well as during distribution of medicines, they said.
One Okram Bimol, a farmer who works on rearing cattle, said that most residents of Irengband village being farmers largely depend on keeping cattle for farming. Therefore, a dispensary or a veterinary hospital is of utmost importance to the villagers of Irengband, he said.
However, the villagers have long suffered from lack of facilities for the past many years, he said. He then appealed to the authorities concerned to upgrade the dispensary and help bring some progress to the lives of the poor farmers. 
First Published:
Sept. 3, 2021, 9:20 p.m.