CADA demands withdrawal of Manipur Liquor Prohibition (Second Amendment) Bill
Successive state governments failed to strengthen the Manipur Liquor Prohibition Act, 1991, the Coalition Against Drugs and Alcohol said.
---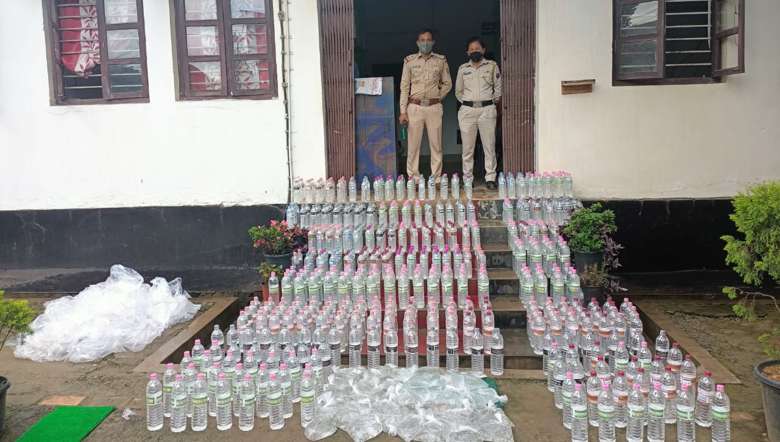 (File Photo: IFP)
---
The Coalition Against Drugs and Alcohol (CADA) demanded the Manipur government to withdraw the Manipur Liquor Prohibition (Second Amendment) Bill, saying that there will be public outrage if the government table the bill again to pass it in the House of Manipur Legislative Assembly.
A release by CADA signed by its information and publicity secretary, Khundongbam Anand stated that a five-member Select Committee was formed to discuss the bill in the recent monsoon session of Manipur Legislative Assembly. The select committee amended the bill in the House, giving permission to liquor produced in the state during the assembly session was unfortunate.
'Nisha Bandhi' came into existence in the 70s in view of the increasing number of crimes against women and children in the state resulting in substance abuse and a large number of youths becoming drug addicts, it added.
The implementation of the Manipur Liquor Prohibition Act 1991 and the declaration of Manipur as 'Dry State' was due to the Nisha Bandh movement initiated by womenfolk of Manipur, CADA stated. No government worked to strengthen the Act.
CADA questioned the government over not being able to issue an accurate blueprint or data explaining on how the brewery or distillery in Manipur could earn an annual  revenue of Rs 350 to 400 crore. It also stressed that rice produced in Manipur is not enough for consumption and for the same reason the state depends on other states for rice to meet the requirement.
Expressing concern over using rice for manufacturing of liquor, CADA also questioned the government on how far the National Food Security Act (NFSA) was implemented in the state.
According to a report released by National Health Survey 2019-2020 conducted under the Ministry of Health and Family Welfare, Government of India, the rate of men consuming alcohol is 37.5 per cent while the rate of women consuming alcohol stands at 0.9 per cent in the state.
On the other hand, a report mentioned in 'Magnitude of Substance Use in India' released by the Ministry of Social Justice and Empowerment, Government of India placed Manipur in 8th position in liquor consumption in the country, the release stated.
First Published:
Aug. 30, 2021, 9:31 a.m.