HAC approved ADC Bill 2021 Imbroglio: Who will define our destiny?
Having or claiming what is rightfully ours as provided under Article 371C should not be read as a threat to unity and integrity of the state.
---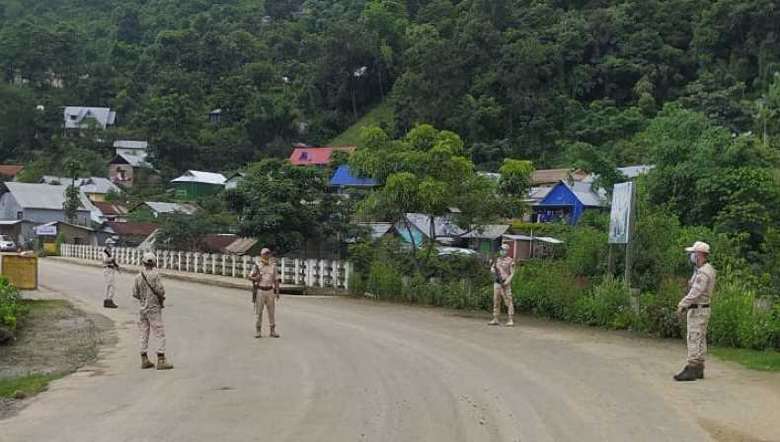 Ukhrul, Manipur (PHOTO: IFP)
---
In all fairness, hill and valley must redefine its relationship once and for all through the administrative mechanism of ADC or otherwise. The spirit of Article 371C provided in the Indian Constitution has not been implemented in the manner it was devised for protection of the tribals in "Hill Areas". As such, the proposed ADC bill 2021 is an expression of the desire of the people in "Hill Areas" for having an improved version of the present ADC Act well within the ambit of Article 371C.  It needs to be noted that such an attempt may be deemed as well below the Sixth Scheduled.

The question is who'll define our own destiny?
Why the valley wants us in their shadow forever?

Having or claiming what is rightfully ours as provided under Article 371C should not be read as a threat to unity and integrity of the state just because it doesn't serve vested interests. At the relevant point of time when Statehood was being granted to Manipur a conscious decision was made by the leaders in power in Delhi and leaders of Manipur to safeguard and protect the people living in "Hill Areas" through a Constitutional mechanism.
Hill people of Manipur has experienced 50 years of Statehood but resources and development have not been equitably distributed. Disproportionate development and prosperity between the hill and the valley people can be seen transparently in the modern internet age. The facts cannot be hidden and especially youth are becoming restless. The time to correct this imbalance in development in the State needs to be corrected. This should be seen as an attempt by the Hill People that they do not trust the dominant community anymore to dispense fair play in administration and development and have therefore proposed to be responsible to their own hill people by strengthening the ADC system and manage their own affairs within the State itself. It has to be remembered that the ADC system is a form of local self-government and this is exactly what is sought to be implemented.

The danger of rejecting such a move would amount to depriving what rightfully should be for the hill people and can lead to greater degree of discord, disharmony and unrest between the hills and the valley in the long run.

The valley seems to be telling the hill people "what is mine cannot be yours, but what is yours can be mine and my business".
For ages, they've been managing tribal affairs at their whims and fancies through backdoor by using their ill designed offices and its communiques such as governor's order dated October 14, 2016 and press clarification dated 22nd August, 2021 by additional chief secretary of Tribal Affairs & Hills, etc.

Days are numbered that politics of dominance by the majority would stumble and fall and would pave the way for more participatory governance and protection of constitutional rights to underprivileged communities through democratic electoral process at grassroots.

My way or highway attitude of the valley stakeholders are not going to help in any manner in addressing the so-called hill-valley conflict of power struggle.
Rather the existing system amounts to usurping of power and privileges of the hills by the majoritarian political classes of the valley. It's simply not acceptable in this modern era. Subjugation, subjection and abjection must be pushed behind the back and put to an end and replaced by magnanimity before it's too late.

My message to valley, my dear neighborly brothers and sisters, please "Do not put all the eggs in one basket". If only the valley based dominant community practices what they preach, everything will be okay. Carrot and stick policy adopted by upper ruling classes may turn out to be a costly affair in resolving the vexed problems.
Peaceful coexistence is the key to forward looking future and this will happen only if both parties respect each other's rights and privileges in letter and spirit.

(The views expressed are personal)
First Published:
Aug. 24, 2021, 12:08 a.m.