RTI activists under threat
IFP Editorial: Two RTI activists reportedly faced reprisal after they filed RTI applications in respect to development works of Senapati district. The question is why the state government is remaining silent on the serious matter of threat to RTI activists?
---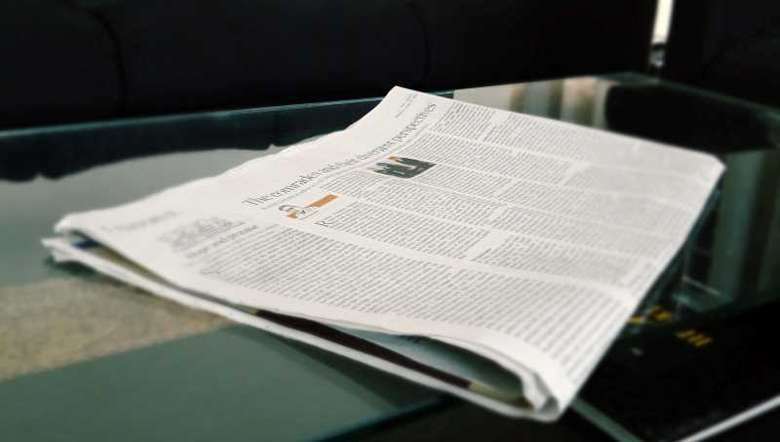 (Representational Image: Unsplash)
---
ONCE AGAIN, the issue of NSCN-IM threat to RTI activists seeking details of utilisation of funds under the various Autonomous District Councils (ADCs) has come into limelight. The Movement for Peoples' Rights Forum, Manipur had written to the Union Home Minister for taking prompt action to save the lives of four RTI applicants of Senapati District who had been repeatedly threatened and intimidated by some cadres of NSCN-IM Shepoumaramath Region. The Manipur Human Rights Commission (MHRC) on Thursday directed the Director General of Police (DGP) and special secretary (Home), government of Manipur to provide police protection to RTI activists and provide them a secure place. The MHRC gave the directive in connection with a suo-motu case taken up on the basis of news reports published in various media and social media platforms. The reports stated that two RTI activists reportedly faced reprisal after they filed RTI applications in respect to development works of Senapati district.
Earlier, we had written about the leakages in development funds sanctioned through the ADCs. While ATSUM is talking about 'a sinister design to divide the tribals' and trampling on tribal rights by the state government by postponing ADC elections, it has not said anything about the leakages or the threat to the RTI activists. We sometimes wonder whether it has contemplated on the issue of leakages of development funds poured through the ADCs in the last few decades whether there is an elected body. Another basic question is why the hill-based militant groups should be afraid of RTI questions regarding implementation of development projects under funds provided through ADCs in Manipur.
One Kh Enoch, a social activist from lower Phaibung village along with P Johnson of Taphou Phaimai village in Senapati district had sought information under the RTI Act on the disbursal of funds for various development projects, carried out by the Autonomous District Council. On January 20, this year, armed cadres of the NSCN-IM abducted Enoch and tortured him for daring to file an RTI in the matter. They kept him locked up for around 10 days at some unknown location and mounted pressure on him with death threats to withdraw the RTI. Well, what is the ATSUM's or for that matter ANSAM's take on this issue? Why are these student bodies silent on this issue? The problem is not only in Senapati district, but in all the hill districts where other militant outfits besides the NSCN- IM are active.
Ever since the NSCN-IM threat, these RTI activists have been running from pillar to post, seeking protection and justice. From Manipur State Human Rights Commission through Manipur State Information Commission they have even complained to Lokayukta. According to sources, officials mandated by Lokayukta have started a field verification of the various developmental projects in the hill areas supposed to be taken up under the ADC developmental funds. We are a bit confused as to why the state government is remaining silent on this serious matter. Perhaps, the time has come for agency like the National Investigation Agency (NIA) to investigate the matter as it most likely involves siphoning of development funds by militant outfits, whether they are under ceasefire or SoO.
(The Imphal Free Press is on Facebook, Twitter, YouTube, Instagram, WhatsApp and Telegram. Join IFP News Update Group and stay updated with the latest news and impact stories)
First Published:
Aug. 14, 2021, 12:06 a.m.