Mizoram, Manipur report highest number of drug overdose deaths in Northeast states: Home Ministry
Mizoram reported a total of 71 deaths due to drug overdose in the period 2017-2019, while Assam and Arunachal Pradesh reported no OD deaths.
---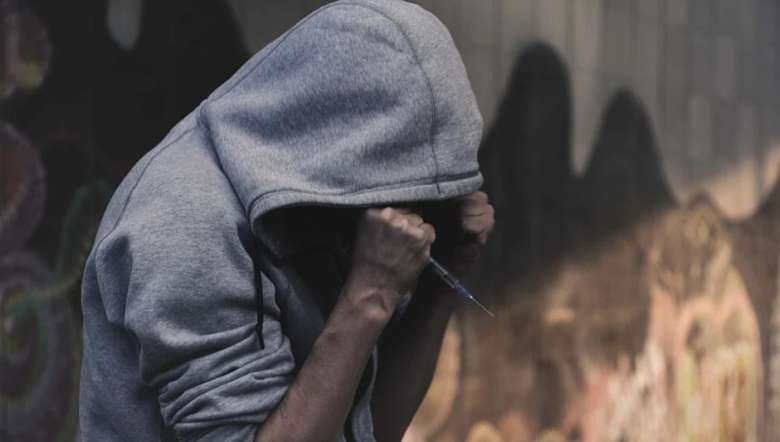 (Representational Image: Pixabay)
---
Mizoram and Manipur have recorded the highest number of drug overdose deaths among Northeast states during the period 2017-2019 with a total of 71 and 59 deaths respectively, Minister of State for Social Justice and Empowerment A Narayanaswamy said in a written reply in the Rajya Sabha.
The minister stated the figure of 2017-2019 as provided by the National Crime Records Bureau (NCRB), Ministry of Home Affairs.
According to the NCRB, Sikkim reported eight drug overdose deaths and Tripura five deaths, Meghalaya three deaths and Nagaland three deaths during the same period, while Assam and Arunachal Pradesh no deaths.
While the numbers in Mizoram fluctuated over the three-year period from 31 to 18 to 22, Manipur has been witnessing an increasing number of drug overdose deaths with the report of 14 deaths in 2017, 21 deaths in 2018 and 24 deaths in 2019, as per the state-wise number of deaths due to drug overdose.
Manipur noted a disturbing number of four drug overdose deaths between 14-18 years of age in 2019.
Nagaland which reported no deaths in the first two years reported three deaths due to drug overdose in the years below 45 age group. Meghalaya also witnessed a marginal climb from one death in the second year to two deaths in 2019.
Meanwhile, among all states in India, Rajasthan recorded the highest number of OD deaths between 2017-2019 with a record 338 deaths.
The minister also mentioned the following steps taken by the government to resolve the matters related to drug abuse:
1. The Social Justice and Empowerment Ministry has implemented the National Action Plan for Drug Demand Reduction (NAPDDR), under which financial assistance is provided to 'NGOs/VOs for running and maintenance of Integrated Rehabilitation Centres for Addicts (lRCAs), Community-based peer Led lntervention (CPLI) for early Drug Use Prevention among Adolescents and Outreach and Drop In Centres (ODIC) and Addiction treatment facilities (ATFs) in Government Hospitals'.
As many as 380 IRCA Centres are being financially assisted by the Ministry for treatment and rehabilitation of Drug Addicts all over India.
2. The ministry has launched Nasha Mukt Bharat Abhiyaan (NMBA) in 272 identified vulnerable districts with an aim to create awareness about ill effects of substance abuse among the youth, with special focus on higher education institutes, university campuses and schools and reaching out into the community and concerned States/ UTs have been directed to launch their NMBA.
3. Under Community Based Peer-Led Intervention (CPLI), focus has been placed on vulnerable and at risk children and adolescents in the community. Under the project, children aged between 10 to 18 years, are enrolled as peer educators, who would in turn engage children in the community in awareness generation and life skills activities. A total of 60 CPLI Centre has been set up with financial support by the Ministry.
4. The Outreach and Drop In Centres (ODICs) provide safe and secure drop-in space for substance users in the community. These centres have the provision of screening, assessment and counselling and thereafter provide referral and linkage to treatment and rehabilitation services for substance dependents. A total of 93 ODIC Centre has been set up with financial support by the Ministry.
5. The Government is ensuring better coordination between central and state drug law enforcement agencies and other stake holders in the field of controlling drug trafficking and drug abuse in India. This coordination has strengthened with the establishment of 04-tier Narco Coordination Centre (NCORD) mechanism and regular meeting of Joint Coordination Committee.
6. NCPCR has formulated a Joint Action Plan on Prevention of Drug and Substance use among children and illicit trafficking which was launched on 08.02.2021.
First Published:
Aug. 11, 2021, 5:06 p.m.