All Manipuri Gorkha Students Union lauds 44 Assam Rifles
The AMGSU extended gratitude to 44 AR for its exemplary role played during the pandemic in far-flung area.s of Irang
---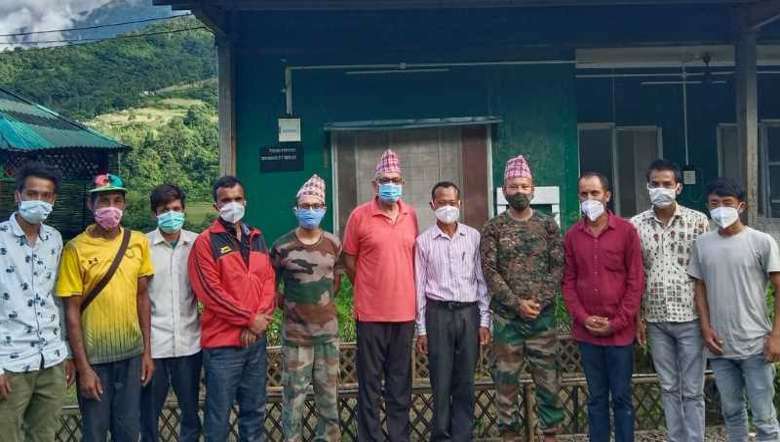 All Manipuri Gorkha Students' Union (PHOTO: IFP)
---
The All Manipuri Gorkha Students' Union (AMGSU) Irang Part-II unit appreciated the role of 44 Assam Rifles Banglabung Outpost, Gelnal, IT Road during the pandemic in the remote areas of IT Road.
A team of the Gorkha student body led by its newly elected president, Saran Kumar Limbu visited the 44 Assam Rifles Banglabung Outpost and had interaction with the post commander and 2IC of the outpost.
The team extended gratitude to 44 AR for its exemplary role played during the pandemic in far-flung areas of Irang in connection with COVID-19 vaccination at Irang Part-II, Makui Ashang, Panikheti, Gorkha Tapon, Gorkha Jhil and many other places.
The student body also presented the traditional Gorkhali cap and shawl to the post commander and 2IC and appreciated 44 AR for various initiatives such as awareness, vaccination, tree plantation, career counselling for the aspirants in joining Indian Army and other armed forces.
The student body also visited the residence of its former president along with KSO Twilang Block president, Enock Kipgen who collectively worked with the Gorkha student body for the welfare of the people.
First Published:
Aug. 4, 2021, 10:10 a.m.