Attempted murder case: HC orders to release accused on bail
The accused, Nelson Nameirakpam, was under Police and Judicial Custody for about the last four months.
---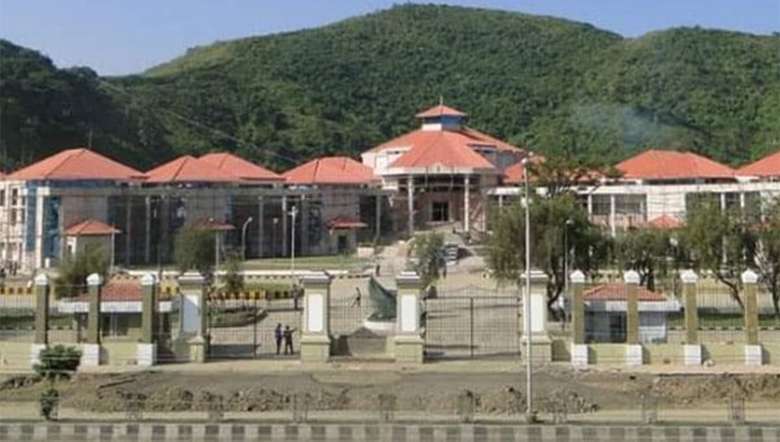 A single bench of the High Court of Manipur justice Ahanthem Bimol on Wednesday ordered to release a man accused of attempted murder.
The accused, Nelson Nameirakpam, 33, son of Noren Nameirakpam Singh, of Singjamei Chingamaka Yanglem Leikai, Imphal West was granted bail on executing a bond of Rs 1 lakh to the satisfaction of the Chief Judicial Magistrate (CJM), Imphal West, Manipur.
Nelson Nameirakpam has been charged of attempting to murder one Roshan Thounaojam on March 13, 2020 at Horizon Printing Shop owned by the accused at Lamphel Supermarket.
Two bail applications, one by the accused and the other by his father were filed at the Chief Judicial Magistrate, Imphal West.
Counsel of the accused submitted that Nelson was arrested by the Police on March 18 in connection with the FIR case and he had been under Police and Judicial Custody for about the last four months. It was also submitted that the investigating officer of the case completed the investigation and a charge sheet was submitted on April 30.
However, no procedure has been taken up for committing the case to the Sessions Court for trial till today and the charge hearing of the case had also been adjourned.
The counsel submitted that the trial of the case is not likely to be commenced in the near future, and it will take a long time to complete the trial of the case due to the prevailing situation in Manipur arising out of the pandemic.
The public prosecutor stated that whether the case falls under section 326 and 307 IPC or if it falls under section 335 IPC can only be decided at the time of trial as it is a question of fact to be proved by adducing the evidence and not at the stage of bail consideration.
It was submitted that since the case has already been charge-sheeted on April 30, it would be appropriate to address the issues raised by the counsel of the accused before the concerned Trial Court at the time of charge framing. Accordingly, it has been submitted that there is no merit in the bail application.
The high court after considering the factors and the facts, considered that the accused is entitled to be enlarged on bail, especially when there is no contention from the respondents that the accused person, if released on bail would abscond or interfere with the trial or tamper with the evidence.
The court also found no good reason to detain the accused in custody after completion of the investigation and filing of charge-sheet.
First Published:
July 30, 2021, 8:37 a.m.