As we said sero-survey is needed
IFP EDITORIAL: The national sero-survey results do not reflect the heterogeneity of sero-prevalence between districts and even between states.
---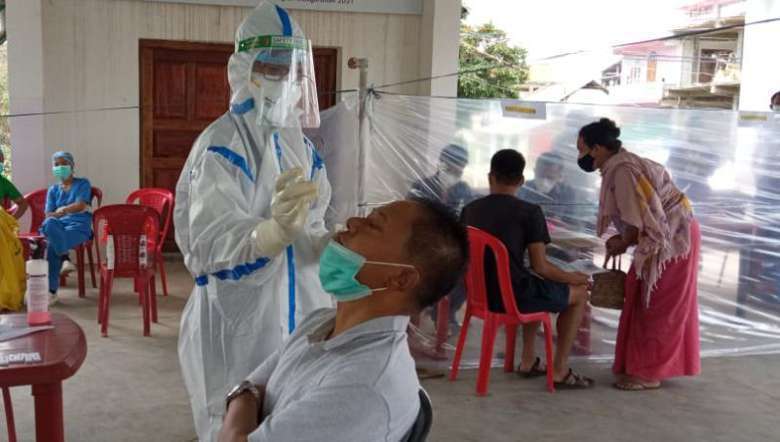 The Centre has advised all states and Union territories to conduct sero-prevalence surveys in consultation with the ICMR to generate district-level data on sero-prevalence which is essential in formulating localised public health response measures. This was stated in a letter written by Union Health Secretary Rajesh Bhushan to the states and Union Territories. The ministry also shared findings of the recent national sero-survey conducted by the Indian Council of Medical Research (ICMR) across 70 districts of the country, according to which the sero-prevalence was found to be 79 per cent among the surveyed population in Madhya Pradesh, 58 per cent in Maharashtra, 44.4 per cent in Kerala, 76.2 per cent in Rajasthan, 75.9 per cent in Bihar. It was 75.3 per cent in Gujarat, 71.0 per cent in Uttar Pradesh, 69.8 per cent in Karnataka, 69.2 in Tamil Nadu, 68.1 per cent in Odisha, 66.5 in Punjab, 63.1 in Telangana, 50.3 in Assam and 60.9 in West Bengal. Referring to the findings of the fourth round of the national sero-prevalence survey done by ICMR, the ministry has advised states/UTs to conduct the sero-prevalence studies in their own regions in consultation with the ICMR, so that such studies follow a standardised protocol, and the findings can then be utilised by the respective state and UT to guide objective, transparent and evidence-based public health response to COVID-19. The national sero-survey by ICMR was designed to capture the extent of the spread of Covid infection at the national level. However, the national sero-survey results do not reflect the heterogeneity of sero-prevalence between districts and even between states.
As early as October last year, we have been suggesting the need for a sero-surveillance in the state so as to chart our strategy. In the last Covid Consultative Committee meeting, most of the members present had called for a scientific approach in dealing with the pandemic as called out by IFP in its opinions. We had voiced the lack of reliance on scientific data and analysis in mapping the state Covid 19 strategy. Sero-surveillance is a globally used and trusted standard which measures the levels of antibodies against a certain infection and decodes the percentage of the population which has been previously exposed to the virus. The tool is also used as a measure for officials to check on mass inoculation and see the level of immunity people have. Even before COVID-19, it was used as an extensive tool to see how far an infection has breached in a community.Sero-surveys, conducted over time could also inform officials about statistical data regarding any disease. For example, with an infection as scary and rapidly spreading as COVID-19, a sero-survey could provide information about what percentage of the population in a given city or district may have acquired some sort of immunity to the virus. It could also give them inputs about what further measures to take, where the disease more concentrated is or the age groups which might be more at risk. Hence, sero-surveys done over a period of time, or conducted every month, just like what has been detailed, can be one of the ways to measure the spread of the disease or map consequent spikes of the infection.
Sero-surveys derive results from the presence of antibodies, proteins meant to fight off infections which are part of the body's immunology make-up. For a sero-survey, sample blood tests are done and if the antibody levels in the blood are detected, it can mean that a person has considerable immunity against the said infection. Sero-surveys done routinely could also show how long do antibodies last in the body and provide immunity against the disease, which is a pressing concern. Another benefit of sero-surveillance is to observe if a vaccine can actually provide immunity. Apart from this, sero-surveillance has also been depended upon to identify trends of a certain disease, the burden of infection, predict potential outbreaks, new or emerging pathogens and in a way, help contribute to the rooting out of rampant infection. In the past, sero-surveillance has been used to map the spread of diseases and infections like Hepatitis B, hepatitis C, diphtheria, tetanus, polio and mumps.
First Published:
July 30, 2021, 12:40 a.m.