Moreh civil bodies clarifies on mob violence news
The civil bodies stated there is no such person with the name Mapao in the Telecom service.
---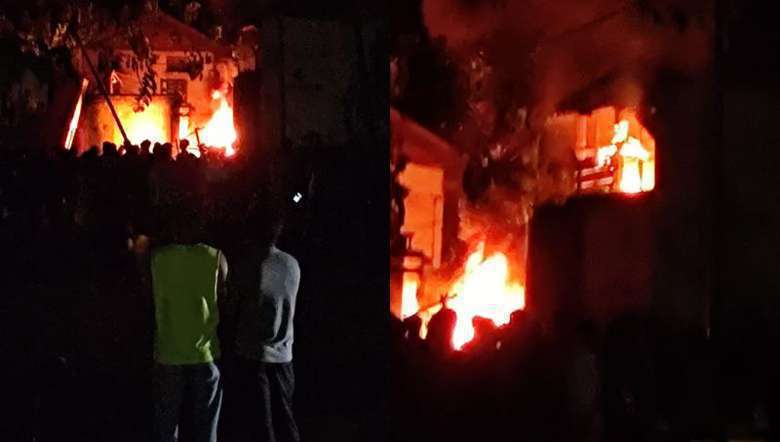 Civil bodies of Moreh namely Hill Tribal Council (HTC), Moreh, Moreh Youth Club (MYC), KSO Moreh, KWUHR, Moreh on Tuesday clarified that there is no such person with the name Mapao in the Telecom service. 
The civil bodies issued the clarification apropos to news article titled 'Mob sets Moreh Police commando complex on fire' published by the Imphal Free Press on Monday and stated that the victim mentioned in the report was on Telecom Duty.
He was on duty to rectify the malfunction as complaints were received that mobile signals are weak, stated a joint clarification issued by president, Hill Tribal Council Jangmang Haokip; president, Moreh Youth Club Philip K Khongsai; president, KSO moreh Lalhreitsang Khawbung and president KWUHR, Moreh Ch Romila Mate.
He was stopped by Commando personnel at Canan Veng in which he proved his identity and purpose of his movement, it stated. Whereas, without paying any heed, the Commando personnels after lashing out communal tunes started thrashing him, it added. On reaching home, the victim along with his mother came to the Police station to register his complaints, it added. "Before reaching the Police station, he was again thrashed by the same personnel in front of his mother. Appeals made by his mother proved fruitless. His mobile phone was immediately seized. As such, there is no possibility that he called up his friends and started the mob violence. He was severely thrashed again at Moreh Police station," the clarification stated.

Further, on hearing the news, the civil bodies of Moreh rushed to the Moreh Police station and appealed to the OC Moreh Police station to call the Commando OC and his team for negotiation and bring an understanding before the public gathered and created violence, it added.
It further stated "the OC of Moreh delayed for more than an hour. He was repeatedly appealed to call the Commando team in which he felt adamant and paid no heed." 
"He was even told that, if the matter is delayed more, the public may gather and that untoward incidents may happen which will not be the responsibility of the CSOs and the public. When the CSO team did not return in time, the public realised that the matter is out of hand and therefore started violence which is mainly because of the negligence and ill treatment meted out by the police authorities," it stated. 
First Published:
July 27, 2021, 11:44 p.m.