People's support to government's initiatives can help control pandemic, says Manipur minister Satyabrata
CAFPD Minister Thokchom Satyabrata, who is suffering from Covid-19, is undergoing treatment at Shija Hospitals, Imphal.
---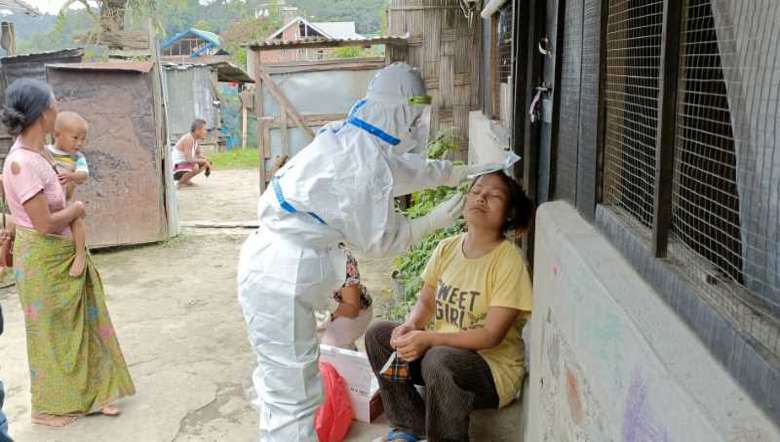 (Photo: IFP)
---
There is a need for cooperation from the public to the initiatives of the state government to fight the pandemic in the state, CAFPD Minister Thokchom Satyabrata said in a voice note issued from Shija Hospitals, Imphal on Sunday.
The minister has been undergoing treatment for COVID-19 at the hospital for the last few days.
Satyabrata said that the pandemic could be controlled easily with the public support to the government initiatives. He said that during the first wave of COVID-19, the infection rate was almost under control, but due to the negligence of the public, the state is facing severe impact of COVID-19 second wave.
He continued that the 10-day statewide curfew is imposed for the welfare of the people and to break the chain of COVID-19 infection in the state.
The public must support the initiative of the government and stay inside their homes until the situation is under control. The minister also appealed to the people to stop any kind of gathering and get vaccinated at the earliest.
(The Imphal Free Press is now on Telegram. Join IFP News Update Group and stay updated with the latest news and impact stories)
First Published:
July 19, 2021, 11:20 a.m.