Manipur to implement 7th UGC Pay in July: Education Minister Rajen
College teachers in Manipur have been demanding to implement the 7th Pay Commission since 2018, Rajen said.
---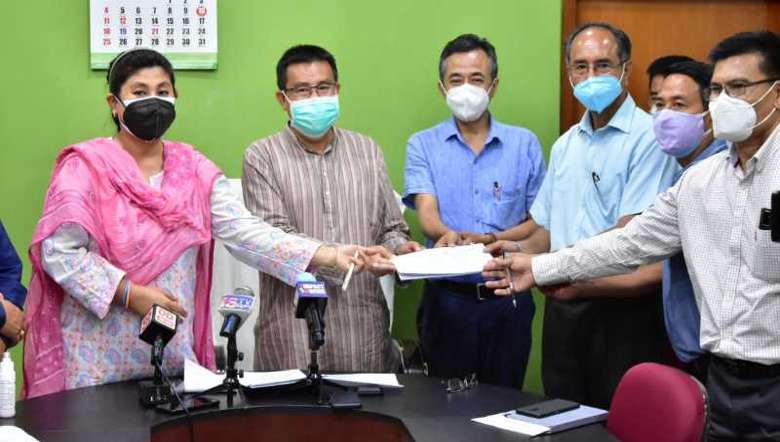 (Photo: IFP)
---
Tth UGC Pay and Regulations 2018 will be implemented in Manipur by July on the basis of MoU signed between the state government and the All Manipur College Teachers' Association on March 6, 2021, state Education Minister Sorokhaibam Rajen said Saturday.
Rajen said that college teachers have been demanding to implement the 7th Pay Commission since 2018. However, due to financial conditions of the state it could not be implemented till date. The state government would surely implement the UGC 7th Pay Commission within this month without fail following the MoU signed between the Federation of Government College Teachers' Association (FEGOCTA), the All Manipur College Teacher Association (AMCTA) and representatives of state government on March 6, 2021.
Recalling that the MoU was signed in the presence of Chief Minister N Biren, Education Minister himself, officials of the education department and representatives of FEGOCTA and AMCTA, Rajen said it was agreed to implement the 7th Pay Commission on a particular modality where arrears of the pay would be given different strategies.
Pay as per the UGC 7th Pay Commission recommendation will be notional from January 1, 2016 to March 31, 2019; arrear for period from April 1, 2019 to March 31, 2020 will be put into GPF in July 2021; arrear for period from April 1, 2020 to March 3, 2021 will be put into GPF in April 2022 and cash payment will be from April 1, 2021 which will be payable in the month of July 2021, he informed while mentioning about payment modality of the 7th Pay Commission.
He further said that with this modality, the 7th Pay Commission will be implemented within this month and to fulfill the commitment, the concerned officials are putting their best efforts.
While appealing to the college teachers to continue online classes, he appreciated the teachers for conducting classes online amidst this pandemic. However, he also urged to withdraw the threat made by college teachers for cancelling the online classes in connection with demand of the 7th Pay.
"Teachers hold a dignified post as they are the architects of future pillars. As such to recognise their services, September 5 is celebrated as Teacher's Day every year. With this view, I hope teachers will surely carry out their duties and build a better state in the future," Rajen added. 
First Published:
July 3, 2021, 9:33 p.m.