Van Mahotsav - A symbol of unending movement towards a greener India
Van Mahotsav is not only the celebration of planting trees but it is also the festival of life, peace and hope.
---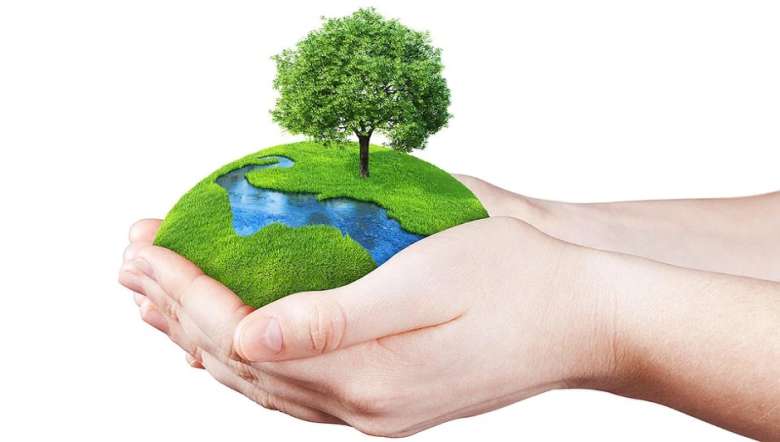 Representational Image (PHOTO: Pixabay)
---
Once, the noted activist Amrita Devi Bishnoi said, "If a tree is saved even at the cost of one's head, it's worth it." Van Mahotsav festival started by Dr KM Munshi during 1950 is celebrated from July 1 to 7 every year. This festival of trees was started as a vigor campaign with mighty ambitions for saving Mother Earth. In its original aim, every Indian is expected to plant a sapling in this week for greening our motherland and to spread awareness to conserve the forests. This is a beautiful initiative to save the environment, to which we owe a lot. But, unfortunately the festival has become more ceremonial and ritualistic. Little care is taken for the planted trees when the festival is over.
Forceful encroachment on nature leads to the conflict, which spells doom to biodiversity, leading to environmental degeneration. To reduce conflict between man and nature, and man and animal, we need to increase green coverage. The government of India promotes celebration of this festival among children and youths. During the celebration, seedlings will be planted at various places including in the premises of the universities, colleges, schools, hospitals, industries, courts, gram panchayats and other barren lands. But plantations with native trees should be encouraged as they readily adapt to local climate, integrate into the eco-system and have a high survival rate. Besides, such trees are helpful in supporting the whole biodiversity including our local birds, insects and animals.
Van Mahotsav creates enthusiasm among masses for forest conservation and planting of trees. It is not only the celebration of planting trees but it is also the festival of life, peace and hope. Technically, celebration of this festival in July is beneficial due to the onset of monsoon and the activeness in the cambium layer in warm weather. During this festival, the state forest department will distribute seedlings to everyone free of cost.
The need of the hour for the country is the greenery. Thus, the preservation of nature has become an integral part of our life due to the present day numerous environmental challenges. No life is possible on the earth without plants because they absorb carbon dioxide from the atmosphere and release oxygen that humans and wildlife breathe.

The planting of trees during the festival provides alternative fuel, increases production of food resources, creates shelter for biodiversity, creates wind-belts around fields to increase productivity, provides food for cattle, offers shade and decorative landscapes, conserves deterioration of soil fertility etc. Trees provide fodder leaves for cattle to relieve intensity of grazing over forests. Trees provide shade and increase the atheistic value of the landscape and also provide small poles and timber for agricultural implements, house construction and fencing.
The Van Mahotsav festival educates the awareness of trees among masses and portrays the need of planting and tending of trees, as trees are the easiest and best ways to solve global warming and reduce pollution.
Humans with their greedy needs have cut down globally the forest cover at the rate of about 4 billion trees annually which is the size of a football ground per minute. In the name of urbanisation and globalisation, trees are considered as the major restrictive block. For construction of flyovers, roads, railway tracks, hoardings and pavements, the easiest solution is to get rid of trees altogether. This declining number of trees has brought a major change in climate too. So there is a dire necessity of Van Mahotsav festival to restore the forest cover with plantations in non-forest areas of the country.
Van mahotsav will help in increasing forest cover and conserving biodiversity. It is also the only viable option to promote fruit and timber trees. Open fields, river banks and barren lands can be slowly converted into integrated tree land or semi forests or orchards. Finally through Van mahotsav, we can again bring back our lost forests.
Now, the festival is not confined to cities and towns alone; it has seeped into the hills and villages too, bringing home to the villagers the idea that trees mean better crops, better living conditions, better cattle and more beautiful villages. The Van Mohotsava is not like the other religious festivals, lasting for a day or two and thereafter developing into token rituals devoid of any meaning. But it is a symbol of unending movement towards a greener India.
Manipur has now become vulnerable to floods, droughts, heat waves, cyclones, and other natural disasters and this trend is increasing with each day. With continuous human intervention against nature, these disasters can no longer be considered 'Natural.' The rate of deforestation in the state is overwhelming. Indian State of Forest Report, 2019 states the state lost 499 square km of forests during the last two years. Poppy plantation which is taking up in almost all the hill districts of Manipur is one of the biggest challenges. If the Government does not find an alternative solution at the earliest, then our once rich forests will now diminish to ashes. Felling trees for firewood to feed the mushrooming brick kilns- that they should use only for lignite or coal is another challenge. Most of the small scale industries such as blacksmith, goldsmith, hotels and dhobi depend on charcoals that are produced by uprooting the coppicing species is also another dreaded menace.
In Manipur, the Van Mohotsava festival started to kick off at the Churachanpur on the June 30, 2021. Now the time has come to evoke every one of us to plant a least one seedling on the eve of this festival. The only viable industries that we hope to cope up the huge unemployed educated youth of the state is tourism. Tourism means beautiful landscape which means land full of trees and wildlife.
As a symbol of respect to trees, one tree each is still growing within the boundary of the world cup cricket venue at St. Pietermaritzburg in Kent and City Oval in South Africa. But here in Manipur, our concept and attitude is really reversed and everyone acts on their own. It is not the law to stop them but it is the mindset to do so. Schools and colleges should adopt the "one student one tree" scheme, where the responsibility of survival of the tree should lie with the student. This will be a learning experience and making a bond between the student and the trees as well.
Now it is our turn to reverse the damage that we have caused and restore the balance between nature and man and the first step towards this change is to plant trees. The role of the civil societies and NGOs will be highly important. As an initiative, we may organize a house to house tree plantation campaign. During the admission for nursery classes, students may be asked to produce "Tree Plantation Certificates" as we do just like the birth certificates. If we sincerely adopt it, we would surely be able to achieve our national goal of 33 per cent forest cover. So let us all welcome this coming Van Mahotsav by planting at least one tree and nurturing the already existing tall trees around us.
Therefore for the sake of Mother Nature, please come and join hands to take part in this Van Mahotsav celebration 2021 for a meaningful plantation along with all of the family members keeping in mind that the planted trees are assumed to be just like our own children for a green and beautiful India tomorrow. 
(The views expressed are the writer's own)
First Published:
July 3, 2021, 1:12 a.m.