Student bodies visit quarantine centres, highlight plight of inmates in Churachandpur
The team noted lack of security, electricity and proper water supply at the quarantine centres in Churachandpur, Manipur
---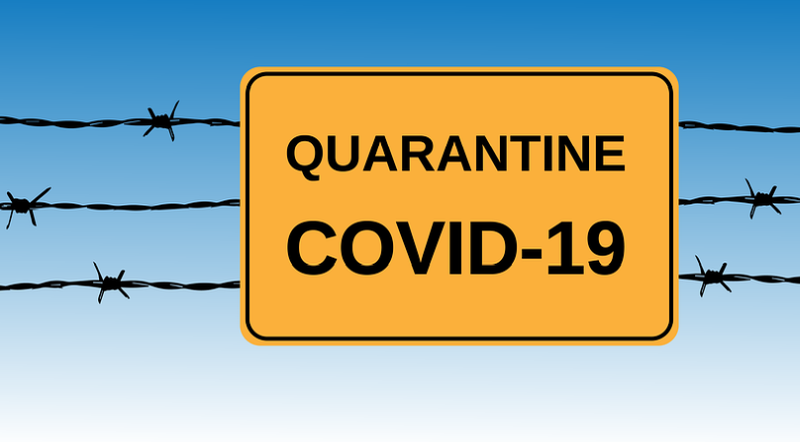 (Representational Image-Pixabay)
---
Representatives of six student bodies of Manipur visited three quarantine centers in Churachandpur district on Tuesday and rendered material and monetary support for the inmates while taking stock of the situation at the quarantine centres.
The team visited quarantine centres at Gandhi Memorial High school; St Mary High school and Churachandpur Government College and provided essential items such as hand sanitizers, face masks, mosquito repellent coils, hand gloves and Rs 5,000 each to the quarantine centres.
During the visit, All Manipur Student Union leader Peter Laishram pointed out the absence of a health minister in Manipur to lead the exercises on COVID-19 resistance. Saying that the student bodies will appeal to the chief minister for a health minister, Laishram urged the people and student bodies to support in the fight against COVID-19.
KSA representative Chetan Ningthou said that team came across lack of security, electricity and proper water supply at the quarantine centres. The situation will be forwarded to the higher authority, he added.
Lack of sample testing facilities has made the inmates at quarantine centres in Churachandpur suffer unnecessarily for additional days, for which the district deputy commissioner needs to highlight the problems to the higher authority, he said.
All these problems will be put up to the authority concerned and will also highlight the problems being faced by the volunteers. The deputy commissioner concerned should have earlier reported the problems to concerned authority, he added.
The team also included Edison Meetei of DESAM, Sajad Buyamayum  of MSF, Dhanakumar Ningthoujam of SUK and Romen Kh of AIMS. The team was hosted and accompanied by KSO, Churachandpur president JN Hahau Baite, his secretary Minlan Gangte and their team.
Laishram lauded the KSO Churachandpur for its involvement in running the six quarantine centers in the town, saying that it shows the unity, cooperation and competence of student unions in fighting coronavirus.
First Published:
June 24, 2020, 9:14 a.m.