Reimagining our ecosystem
IFP Editorial: Leave aside the noise of claims and counter-claims over Mount Koubru range, one thing is sure, the sacred mountain is bare of forest cover and it will be a herculean effort to restore it to its original form.
---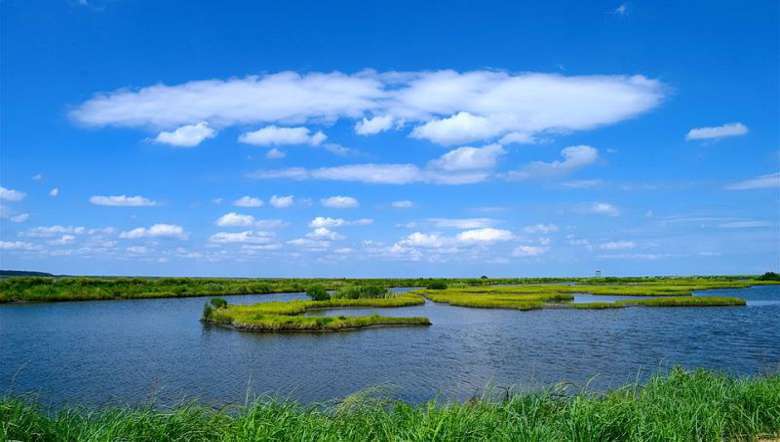 Representational Image (Photo: Pixabay)
---
This year's theme of World Environment Day is 'Reimagine. Recreate. Restore' as this year marks the beginning of the United Nations Decade on Ecosystem Restoration. Ecosystem restoration means preventing, halting and reversing this damage – to go from exploiting nature to healing it.
Only with the restoration of our ecosystems can we enhance people's livelihoods, counteract climate change and stop the collapse of biodiversity. Far too long, we have been exploiting and destroying our planet's ecosystems. It is said every three seconds, the world loses enough forest to cover a football pitch and over the last century we have destroyed half of our wetlands. In Manipur, we are overwhelmed by multi-faceted issues of loss of forest cover and bare mountain ranges, diminishing wetland systems and polluted rivers, indiscriminate use of plastic use and wastage, and of course the vanishing water bodies in urban areas. In recent times, enough has been reported about the state of our wetland system and the vanishing peripheral wetlands due to human encroachment and other factors. Loktak, of course, everyone knows it has changed to such a great extent ever since the coming of Loktak project and Ithai Barrage. Its ecosystem has been depleted so much that it is not recognisable with the Loktak of yesteryears. Our forefathers taught us that Loktak is our Mother and Mount Koubru our Father.
ALSO READ: Eviction fear worsens plight of wetland villagers amid Covid times
How do we reimagine, recreate and restore our degrading ecosystem? Well, let us begin with the vanishing forest cover on Koubru range, a result of human encroachment and widespread destruction of forest cover. Not so long ago, the Chief Minister N Biren Singh came down heavily on the forest department officials for the widespread deforestation in the sacred Koubru range. He was speaking at the flagging off ceremony of a month-long campaign on 'Know your Sanctuaries and Wetlands' at the Press Club Imphal. He instructed forest officials to go and see for themselves the state of degradation and take up appropriate measures for rejuvenating forest cover in Koubru and other hill ranges for the sake of future generations and also appealed to the people inhabiting the general area to cooperate with forest officials. Mountain forests perform a protective function against natural hazards, so that when the forest cover is lost and the land is left unprotected, runoff and soil erosion increase, provoking landslides, avalanches and floods, to the detriment of villages, transport systems, human infrastructures and of the food security of vulnerable populations.
Ridiculous as it sounds, there are claimants to the ownership of Mount Koubru. One Tongmang Haokip, Chief of Saitu and also advisor of Committee on Protection and Preservation of Mount Koubru had quoted a document supposedly issued by Manipur State Durbar in 1947 in a Facebook post to buttress his claim over the mountain. What he conveniently forgot to mention was that a 33 square mile area including the Koubru range had been notified as Kanglatongbi-Kangpokpi Forest Reserve back in 1968 after considering all claims and objections from the surrounding villages, as per the Indian Forest Act, 1927. Leave aside the noise of claims and counter-claims over the mountain range, one thing is sure, the sacred mountain is bare of forest cover and it will be a herculean effort to restore it to its original form. Yet, we must all endeavour to restore the glory of Mount Koubru and other mountain ranges in the state.
ALSO READ: 'Conservation of forest, environment requires collective efforts'
The issue of deforestation due to jhum cultivation has been debated enough. While government ministers and experts shout from the mountain-top that the practice of jhum is leading to land degradation and soil erosion, nothing much has been done on the ground to convince the hill villagers from giving up the practice or to introduce sustainable methods. One must understand that the present land holding pattern in the hill areas is one important factor impeding the growth of sustainable practices of agriculture and horticulture activities. The time has come for advocating a change in the land holding pattern in the hills and making it more democratic.
First Published:
June 5, 2021, 12:29 a.m.