Manipur: All communities to hold joint prayer on June 7 morning
The joint prayer will be held at the Kangla Western Gate in Imphal at 10 am on June 7.
---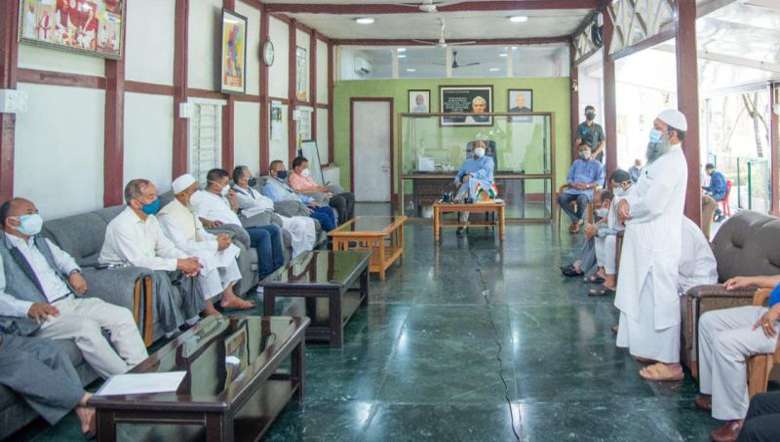 (PHOTO: Twitter)
---
Manipur Chief Minister N Biren Singh on Wednesday said that a joint prayer of all the communities will be held on June 7 at 10 am.
CM Biren said that two leaders from each community will be present at the joint prayer to be held at the Kangla Western Gate in Imphal.
The decision for the joint prayer was taken during a meeting of religious leaders from all the major communities of the state with the chief minister on Wednesday.
The religious leaders and the chief minister discussed how to sensitise the general public about the prevailing COVID-19 pandemic in the state.
"I had a fruitful discussion with religious leaders from major communities of Manipur on how the leaders can play a major role in sensitising the public about the prevailing Covid pandemic. Also decided to hold a joint prayer of all communities on 7th June at Kangla Western Gate," CM biren tweeted.
On Tuesday, Manipur recorded 798 new COVID-19 positive cases, pushing the state's tally to 51,549, while the death toll mounted to 825 with 18 more fatalities.
The state also reported two cases of black fungus for the first time on Tuesday, with a 45-year-old man and a 46-year-old man suffering from the disease and under treatment at RIMS and Shija Hospitals respectively.
 
First Published:
June 2, 2021, 3:50 p.m.