PREPAK (Pro) chairman sends message on 11th Progressive Day
One newly offshoot 'Indian Democracy' with the end of Hindutva and Akhand Bharat, has been preaching the 'Idea of India' to assimilate into India, PREPAK (Pro) chairman stated.
---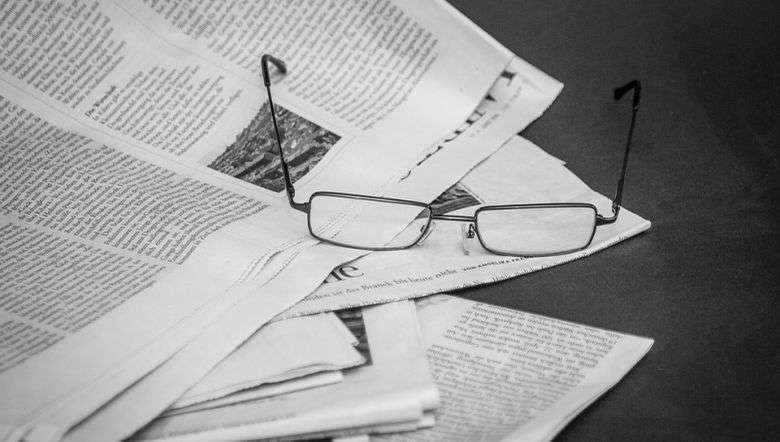 Chairman of People's Revolutionary Party of Kangleipak (Progressive) L Paliba M on Monday extended his greetings and saluted to the people of Manipur on the occasion of its 11th Progressive Day which is annually celebrated on June 1.  
In a release signed by the chairman, he expressed his deepest sympathy to those families, who have lost their loved ones during the ongoing pandemic and appreciated the COVID-19 warriors for rendering their noble services in the fight against the pandemic.
"As a mark of respect and condolences to the three departed leaders of PREPAK, who passed away recently in an unfortunate incident, we will not be celebrating our anniversary other than reading out this message," it stated.
The devastating scale of health facilities in India are on the brink of collapse and reaching its nadir as many COVID-19 patients have died on the roads and open spaces due to the acute shortages of life saving medical supplies and lack of hospital beds, chairman stated.  Dead bodies have been found dumped in India's holiest river Ganga like dead animals. Many judicial courts expressed strong words to the Government of India for undermining the severity of the COVID-19 crisis. Recently, the Delhi High Court outrageously notified the central administration to pursue much needed medical Oxygen by any means such as begging, borrowing, stealing or importing to save people's lives. The whole world is looking at the worst and disgraceful conditions of COVID-19 in India, it stated.
It is ironic that the Government of India had declared victory over the coronavirus, and began to start 'Vaccine diplomacy', it further stated. "Three months before, India exported vaccines just to show off to the world and to prove that India can compete with China. Currently, India being the super spreader of this pandemic, has been seeking to import vaccines from anywhere else to exterminate the variant of COVID-19 which is also known as the Indian variant," it added.
More than 70 lakh pilgrims took part in the Kumbh Mela and around one lakh people were allowed to gather in many election rallies which had ultimately catalysed the spike in Covid-19 cases. Since the government of India knew the likely woeful outcome of the pandemic in advance, there is a feeling of apprehension about the incautiousness of precautionary measures, chairman stated.  
"If the government of India is willing to impose depopulation surreptitiously, then the gravest misfortune will fall upon the colonised and dependent Kangleipak which has a small population. The current alarming death rate of pandemic is distressful, if unchecked, the future generation will vanish from our soil," it stated.
It further stated that the Constitution of India does not provide many administrative powers to states like Manipur. The state government cannot independently mobilise the resources and means for development. The practical motto of the Indian Constitution is the centralisation of decision making by few at the Centre while decentralising its adverse outcomes to the states, it mentioned. "The handful of ruling leaders have taken decisions on Demonetization, CAA, Farmers Bill, Covid-crisis management, but their negative outcomes are being distributed among common people. It is now obvious that Manipur is not empowered to garner help from other countries during the present critical situation. The fact that Manipur is being suppressed by the rules of Indian constitution means that the state is constitutionally under siege," it added.
Such hegemonic precepts had colonised the mind of Manipuris by inducing the people to think that the state's share would not be available unless begged at the Centre, it stated. Living under India's mercy amid these spineless bone-headed local leaders and exploitative system of law, development and progress could not come forward, it further stated, adding it is good to notice that the 72 years of Indian ruled-Manipur could not touch the once golden periods of Kangleipak kingdom.
"The Indian ruling elites disregard regional peripheral history, rather they have been propagating the India (Indians) to acquire the quality of 'Hinduness' with Hindu religious and cultural bond and Hindi as national language," it stated.  
One newly offshoot 'Indian Democracy' with the end of Hindutva and Akhand Bharat, has been preaching the 'Idea of India' to assimilate into India, it added.
The chairman further stated that such a dominant and assimilation policy of the 'Idea of India' could not be opposed effectively simply by protest at roads and so on. The evolutionary, philosophical, spiritual and political history of Kangleipak (Manipur) must be fully and consciously instilled to enroot in the mind of Manipuris through educational syllabus. The changing influential wave originated from India has been adversely making a loose knot in discipline, ethos, moral and character of Manipuris, which is reaching a stage of easy lifestyle, it stated.
"These changes need to be eradicated by knowing our age-old valued custom and tradition. There must be robust bedrock in our mind-set for Kangleipak (Manipur) First, India Second, Not to be Indian," it stated, adding the patriotic sentiment is the only saviour and safety-valve of Kangleipak, there is nothing else.
Among the countries which had been ruled continuously with monarchism, Manipur is also one next to China. China is a civilised state which has a long history of social and cultural development. The formation of so-called India as Nation state with the objective of centralization of power was imitated from Western version of nation making process, it stated.
Many intellectuals now opine that India is fully filled with many issues and problems which cannot be solved easily, it stated, adding this narrative means that India cannot be reformed, it must be re-formed structurally. "As long as we are part of India, many will die from jobless inflicted mental illnesses and drug addiction or any ordinary diseases and new pandemics. Lastly, my appeal is to compassionately serve and care for COVID-19 patients and we must fight together against this deadly pandemic," it added. 
First Published:
May 31, 2021, 8:40 p.m.