13 more die of COVID-19 in Meghalaya
Meghalaya recorded 742 new COVID-19 cases on Sunday.
---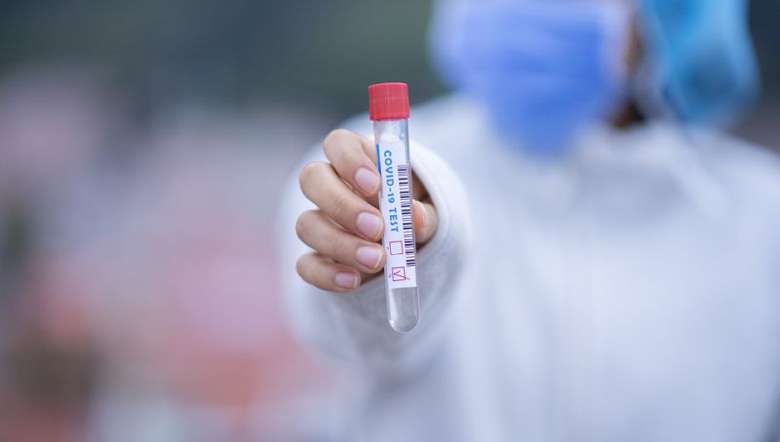 Representational Image (PHOTO: Pixabay)
---
Thirteen more persons died due to COVID-19 related complications on Sunday in Meghalaya, taking the death toll to 564, official sources said.
According to the Director of Health Services (MI) Dr Aman War, 10 deaths were reported from East Khasi Hills district and one each from Ri Bhoi district, West Garo Hills district and West Jaintia Hills.
The state continued to witness the decrease in the number of daily new COVID-19 cases with 742 persons testing positive for the viral infection. 
Of 742 new cases, Dr War said 316 were detected in East Khasi Hills, 84 West Garo Hills, 80 South West Khasi Hills, 65 Ri Bhoi, 62 West Jaintia Hills, 47 South West Garo Hills, 35 East Jaintia Hills, 20 North Garo Hills, 12 West Khasi Hills, 12 East Garo Hills, and 9=nine in South Garo Hills.
He also informed that a total of 974 patients have also recovered from the viral infection during the past 24 hours.
Of these, 530 are from East Khasi Hills, 172 West Jaintia Hills, 88 West Garo Hills, 46 South West Garo Hills, 41 West Khasi Hills, 23 South Garo Hills, 19 East Garo Hills, 17 East Jaintia Hills, 15 Ri Bhoi, 14 North Garo Hills and nine South West Khasi Hills.
Meghalaya has so far recorded a total of 35,190 COVID-19 cases, of which 7,496 are active cases, 27,130 recovered while 564 patients have died. 
With 3,438 active COVID-19 cases, East Khasi Hills, that includes the state capital Shillong, is the worst affected district in the state, followed by Ri Bhoi with 1,241 cases.
There are 671 cases in West Garo Hills, 533 West Jaintia Hills, 418 South West Garo Hills, 248 East Jaintia Hills, 303 South West Khasi Hills, 190 North Garo Hills, 178 West Khasi Hills, 148 East Garo Hills and 128 South Garo Hills.
First Published:
May 30, 2021, 9:56 p.m.