Assam Rifles busts militant hideout in Manipur's Tengnoupal district
The troops recovered one M-16 assault rifle, one Lathod launcher along with ammunition and other warlike stores. 5,000 Myanmar Kyats were also recovered from the hideout
---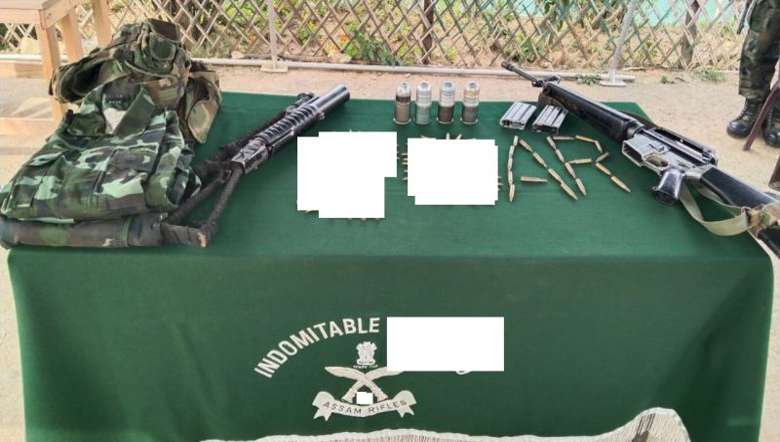 Tengnoupal Battalion Assam Rifles under the aegis of IGAR (South) busted a militant hideout near Leibi Village in Tengnoupal district, Manipur in the early hours of Sunday, stated a release issued by IGAR (South).
Based on specific intelligence, Assam Rifles troops launched an operation in the jungle area close to Leibi, it stated. During the operation, the troops uncovered a militant hideout and recovered one M-16 assault rifle and one Lathod launcher along with ammunition and other warlike stores. 5,000 Myanmar Kyats were also recovered from the hideout, it added.
The recovered weapons and warlike stores were handed over to Police Station, Tengnoupal for further action, the release stated.
Meanwhile, Tengnoupal Battalion under the aegis of IGAR (South) along with 165 TA promoted Covid appropriate behaviour at Khongkhang Village on Sunday, the release stated.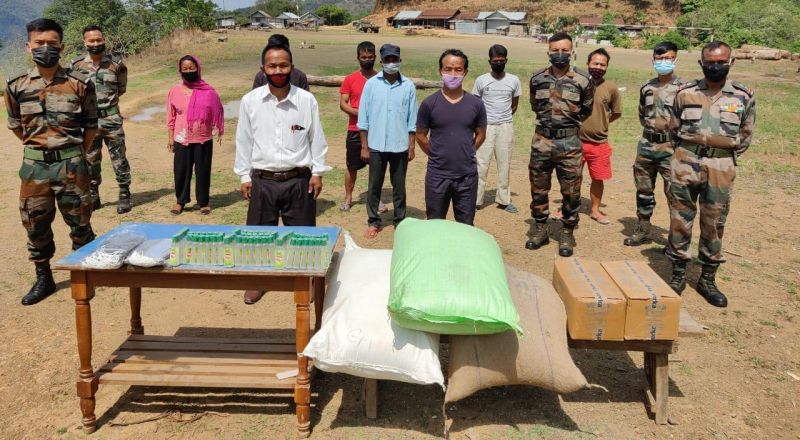 Due to the increasing cases of COVID-19 across the country, the significance of social distancing, proper sanitisation, maintaining hygiene and prompt actions to be taken during emergencies were explained to the villagers, it stated.
It mentioned that the event culminated with distribution of sanitisers, masks and ration to villagers. The village chief highly appreciated the efforts made by Assam Rifles and also requested to continue such assistance in the future.
First Published:
May 17, 2021, 1:34 a.m.