Manipur Governor Najma Heptulla, CM Biren, ministers extend Eid greetings
The message of Eid-ul-Fitr is relevant today more than ever, when there is mistrust and turmoil all around us, the governor stated.
---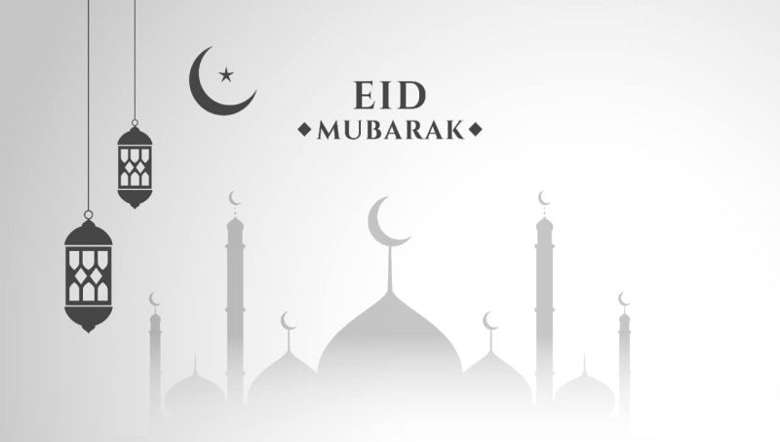 Manipur Governor Najma Heptulla conveyed her greetings to the people of the state especially the Muslim brethren on the occasion of Eid-ul-Fitr.
In her message, she stated that this Holy Festival follows the month-long fasting period of Ramadan and it is celebrated in a spirit of peace, love and universal brotherhood. It embraces one and all within its divine fold and teaches mankind to do good deeds to enrich the soul. The message of Eid-ul-Fitr is relevant today more than ever, when there is mistrust and turmoil all around us, she stated.
"Let us celebrate Eid-ul-Fitr with a firm faith in the Almighty and partake of His boundless love with a feeling of oneness - rising above our differences. Our world is too small a world and our life too short a life to harbour any ill-will against one another. While celebrating the Festival, let us all remember that the world is one big family and resolve to work together for a peaceful and prosperous society," it added.
Chief Minister N Biren Singh also extended his wishes, stating that Ramzan is not only about refraining from food and drinks but also about abstaining from evil thoughts, words and action. The festival creates an atmosphere where one is encouraged and supported to become a better person, his message stated. "The noble ideals that mark Eid-ul-fitr therefore hold important values and lessons that are relevant to each one of us irrespective of religion and belief systems," it added.
"In view of the prevailing situation arising out of an aggressive COVID-19 pandemic, I urge our Muslim brethren to restrict the celebration within the confines of our homes so that together we may emerge out of this epic disaster with least damage, stronger and wiser. May the festival strengthen brotherhood and harmony and bring peace and prosperity to our State," he stated.
Employment Minister Th Satyabrata Singh stated in his message, "The spiritual significance of Eid-ul-Fitr focuses on the occasion of breaking the month-long dawn-to-sunset fast of Ramadan. It is celebrated to pay respect to Allah for providing strength and endurance during the month-long fasting rituals. It marks the time for feasting, rejoicing and thankfulness."
It is truly a festival of charity and self-introspection, Muslims usually wait to see the new moon on the eve of Ramadan to start the festivities on the next morning, it stated.
"I greet every citizen in Manipur, especially the Muslim brethren, a joyous Id-Mubarak. May Allah open the doors of happiness and prosperity for all, Let us pay gratitude to the divine light for all the wonderful things around us," it added
As Manipur is suffering intense misery and facing hardships due to the Covid wave, he also appealed to everyone to undergo vaccination, follow SOPs and take precautions to redress the issue.
Works Minister Th Biswajit Singh, extending his wishes to the people, stated that the festival provides a chance to further the spirit of peace and brotherhood in our society. "Let this Eid also aspire the people to fight against the second wave of the COVID-19 pandemic. Today, let us once again pledge to adhere and take the necessary precautions including physical distancing, wearing masks and frequent washing of hands to contain the spread of COVID-19.  May this Eid also bring God's endless blessing to the state and our people. I once again greet the people Eid Mubarak on the auspicious occasion," he added.
Agriculture Minister Oinam Lukhoi Singh conveyed his greetings with his message which stated, "May this auspicious occasion be the harbinger of peace, progress, prosperity and happiness and strengthen the bonds of communal harmony, brotherhood and amity. Let us all rededicate ourselves to truthfulness, sincerity, self control, patience and human dignity."
ALSO READ:
First Published:
May 13, 2021, 11:36 p.m.