May Day 2021: Manipur CM, ministers extend greetings on International Labour Day
May 1 is celebrated as International Workers Day.
---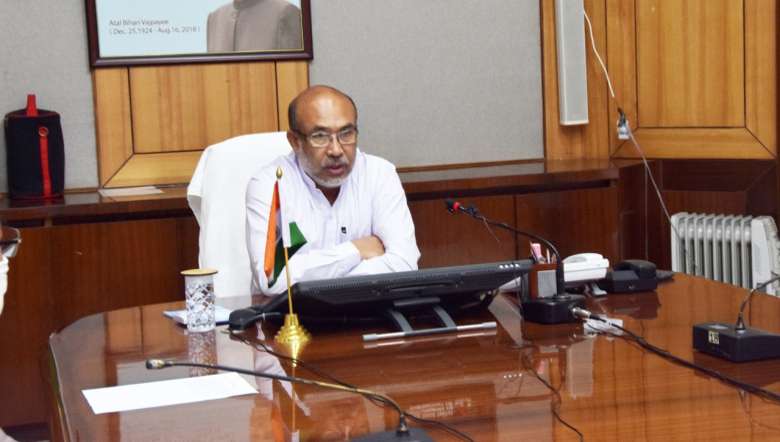 Manipur Chief Minister N Biren Singh (PHOTO: Facebook)
---
Manipur Chief Minister N Biren Singh has extended his greetings to the people of Manipur on the occasion of International Labour Day or International Day of Workers, popularly known as May Day which falls on Saturday.  
In his message, N Biren stated that the international Workers' Day is observed to honour the struggles and gains made by workers and labourers. It was on this day in the year 1886 that the labour class came together and revolted against the unjust system, it stated. They raised their voices for paid leaves, good wages and proper breaks. They also symbolise the victory of the working class for their struggle to get an 8-hour work day, it added.
"Owing to the hardship faced due to COVID-19 pandemic, the government has also taken several measures for the labour-welfare and employment generation of migrant workers hailing from our state. On this occasion, let us pledge ourselves to uphold and strengthen the spirit of the working class and acknowledge the country's progress," it stated.
Labour Minister Th Satyabrata Singh shared his greetings to all the people of Manipur employed in different sectors and departments of the state on the occasion of May Day.
"In want to assure you all that the present BJP led government under the abled leadership of chief minister N Biren Singh is ready to take care of any matter relating to labour welfare like infrastructure, working environment, human resources, salary, allowances etc. and is ready to listen to the grievances of the employees working at different departments of the state. We are open to suggestions of any kinds to improve the working conditions of the employees and redress all matters concerning their overall improvement and efficiency," he stated in his message.
PWD Minister Thongam Biswajit Singh urged employers to keep the workplace healthy and safe as a top priority in his May Day message.
"On this 'May Day' each one of us must take a firm resolution to combat COVID-19 pandemic and overcome the crisis," he stated. The people of the state must abide by the guidelines seriously and follow appropriate measures to stay safe, it stated.
May Day is also known as Kamgar Divas, Kamgar Din and Antarrashtriya Shramik Divas in India. The day is observed to celebrate the labour community around the globe and commemorate their contributions, it added. 
First Published:
May 1, 2021, 12:41 a.m.