Search operation conducted at Lilong Bazaar
Around 250 people were verified during the cordon and search operation.
---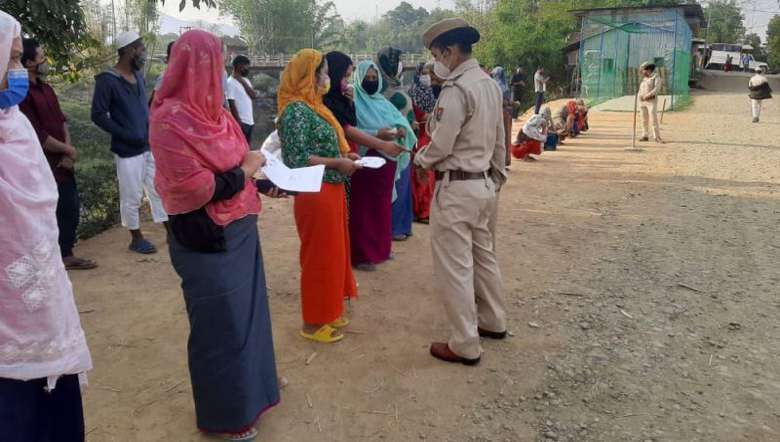 (PHOTO: IFP)
---
To detect the presence of illegal migrants and other anti-social elements, a cordon and search operation (CASO) was conducted by Thoubal District Police at Lilong Bazaar Mamang area on Sunday.
As per police sources, the CASO was conducted jointly by 16 Assam Rifles, Thoubal Commando team and Lilong police team along with women police. The operation was conducted under the supervision of SP S Ibomcha and it was led by additional SP (Ops) Sachidananda Soibam with SDPO of Thoubal, Johny Sharma and DSP (Ops) A Khelendro and other officers.
The CASO started from Arapti Lamkhai to Lilong Bridge and along the river bank from 5:30 am to 7:20 am. All the houses, including rented houses were checked and around 250 people were verified. One female and 19 male have been handed over to Lilong Police Station for further verification, the source added. 
ALSO READ:
First Published:
April 26, 2021, 12:40 a.m.