Out of vaccine stock, COVID-19 vaccination suspended at 75 centres in Mumbai
Due to the shortage of COVID vaccine doses, Mumbai is likely to get up to 1.80 lakh more doses of COVID-19 vaccines on Friday.
---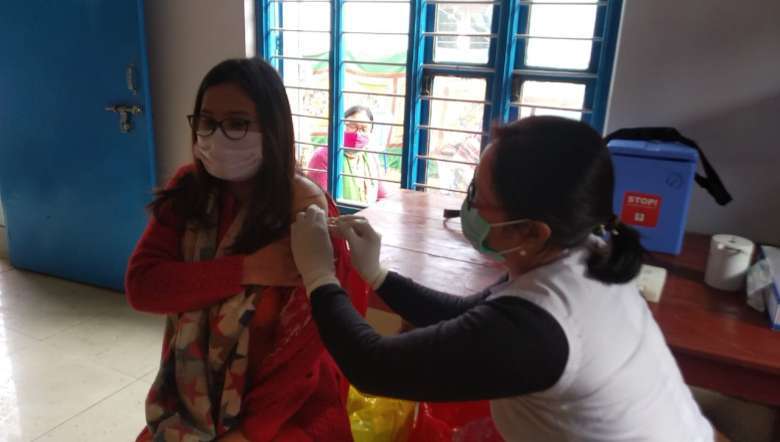 Representational image (PHOTO: IFP)
---
COVID-19 vaccination was halted at several centres in Mumbai early Friday owing to unavailability of COVID vaccine doses, according to reports.
As many as 75 centres of the 120 COVID vaccination centres spread across the city have suspended the vaccination drive. The remaining centres are likely to suspend the vaccination drive following the shortage of COVID vaccine in stock, reports quoted Brihanmumbai Municipal Corporation sources as stating.
To replenish the stock, fresh supply of 1.80 lakh doses of COVID-19 vaccine is expected to be delivered to Mumbai on Friday, according to reports.
Due to the shortage of doses, the BMC was quoted as saying that vaccination at 25 centres in private hospitals were suspended on Thursday.
On Thursday, a total of 9,40,96,689 vaccine doses were given, as per the provisional report till 8 pm. With it, rhe cumulative number of COVID19 vaccine doses administered in the country crossed 9.40 crore. 
First Published:
April 9, 2021, 2:09 p.m.