Governor fails to exercise her obligatory function: MPCC
The Manipur Pradesh Congress Committee demands removal of Okram Henry from ministerial post.
---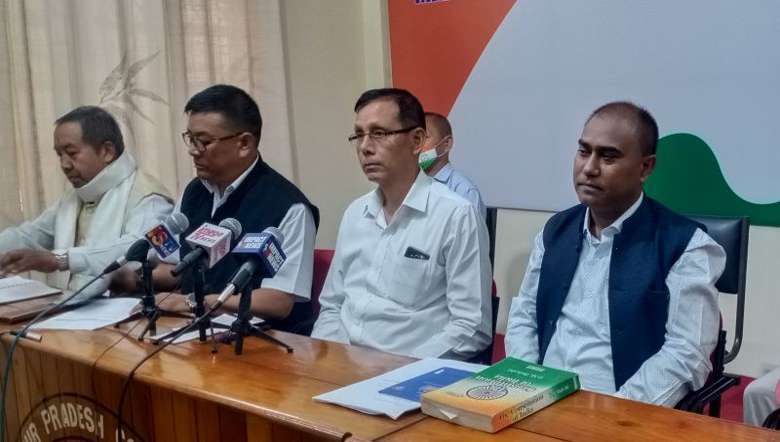 (PHOTO: IFP)
---
Following the failure to remove Okram Henry from the cabinet ministerial post, the Manipur Pradesh Congress Committee (MPCC) alleged that the governor of Manipur has failed to exercise her obligatory function provided under Article 164 (4) of the Indian Constitution.
Henry's term as a cabinet minister expired on March 24. So allowing Henry to continue holding the minister post is a "violation and an insult" to the Indian Constitution, said general secretary of MPCC S Jiten while speaking to the media on Saturday in Imphal.
Jiten explained that according to the Article 164 (4), "a minister who for any period of six consecutive months is not a member of the legislature of the State shall at the expiration of that period cease to be a minister."
As there is no official announcement of removing Henry from his ministerial post though his term expired on March 24, certain questions started arising from the public, he said.
"Will any financial approval or work approval given by Henry after March 24 be considered as okay or null and void?" questioned the general secretary.
MPCC chairman (Legal department) N Jayantakumar also alleged that the present BJP-led government of Manipur has been breaking the rules and regulations laid down by the Constitution of India.
He recalled the incident of inviting the BJP to form the government in 2017 when the Congress got the highest single majority, appointment of 12 parliamentary secretaries, rewarding minister post to an MLA who won the election from Congress ticket and others.  
It is unfortunate that the government which consider themselves as a "transparent government" is not giving a clear cut statement regarding the issue of removing Henry from the minister post, he added.
Asserting that a non-elected member cannot be re-appointed as minister after completing his six months term, Jayantakumar demanded immediate removal of Henry from the ministerial post.   
Recently, Henry filed a petition for extending his tenure to the Supreme Court. However, the apex court decided to discuss the said petition after the Holi festival.
ALSO READ: 
First Published:
March 27, 2021, 4:47 p.m.