New building of Hiangtam Govt Aided Junior High School inaugurated
MLA of Singhat assembly constituency, Ginsuanhau Zou inaugurated the new school building
---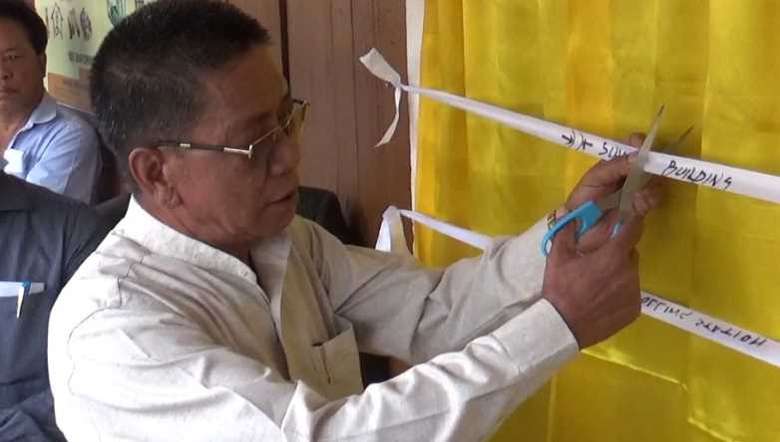 The new building of Hiangtam Government Aided Junior High School and Hiangtam Polling Station no.60/36 at Hiangtam village under Singhat sub-division was inaugurated on Friday by MLA of Singhat assembly constituency, Ginsuanhau Zou.
The MLA was accompanied by additional DC Thangboi Gangte, SDO of Singhat, Jameson Hangshing and a team from the Education department led by ZEO of Churchandpur, Chingkhei Singh.
In the presence of the village chief and his villagers, the MLA said that construction of the new building of the school was requested by village chief Thangchinmang Zomi and it was funded by the MSDP. He also said that seven PHSC are yet to be constructed in Singhat AC.
During the occasion, the MLA further said that the polling station is for the people to exercise their democratic right by voting honestly in the years to come. The ZEO team also presented sports items for the students to the head mistress of the school, which was handed out by the additional DC.
Later, Ginsuanhau Zou also attended the inauguration of the new building of Hiangtam Presbyterian Church, ZPC and ZPCS at Hiangtam village. \
First Published:
March 19, 2021, 9:10 p.m.