Manipur: One killed in road mishap in Tamenglong
A truck fell into a gorge which is estimated to be more that 300 feet deep from the main road at Namkaolong (Keikao) village.
---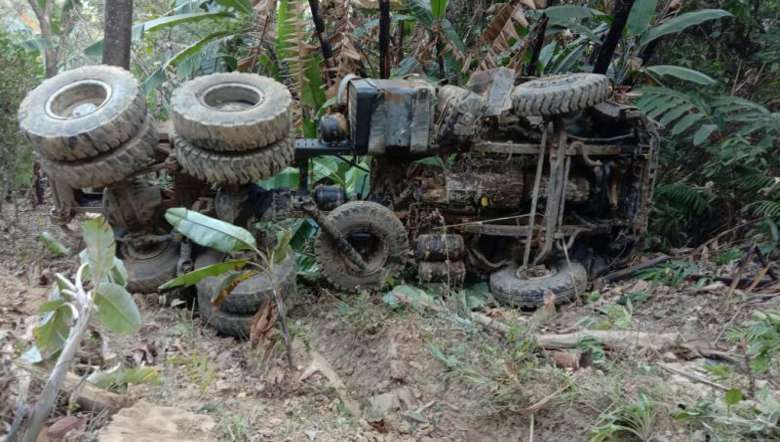 (PHOTO: IFP)
---

In a tragic road accident, a driver of a dumper truck died on Wednesday after his vehicle fell into a deep gorge at Namkaolong (keikao) village some 28 km away from Tamenglong district headquarters. The vehicle had fallen down more than 300 feet from the main road.
The incident took place around 5 am on Wednesday when the empty truck dumper, (Regd. No MN01AA 2855) was coming towards Namkaolong village from Sangrungpang village after unloading sand. Namkaolong villagers immediately rushed the driver to the district hospital Duigailong Tamenglong; however, the victim breathed his last in the district hospital.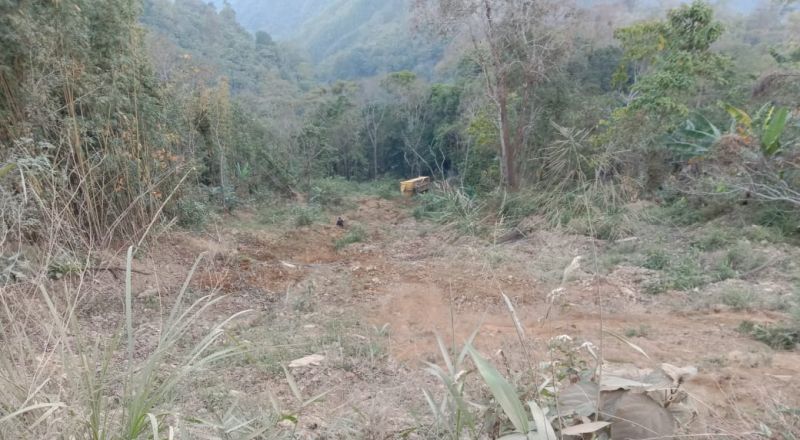 (PHOTO: IFP)
The deceased has been identified as one Dilip Nama, 29, son of Manik Nama of Tarakpur AWC Kurti, North Tripura. His mortal remains have been taken to Imphal for autopsy, and  Tamenglong police have also taken up the case in this regard.
It may be mentioned here that the vehicle belongs to Shivalaya Construction Company Private Ltd which has been engaged in the double lane construction of Tamenglong- Khongsang road.
First Published:
March 17, 2021, 6:05 p.m.