Widow's house burnt in Thoubal
Leakage of LPG was believed to be the cause of the fire.
---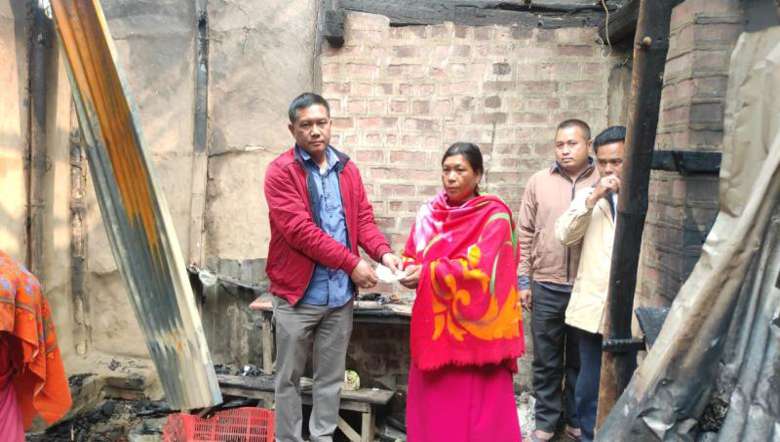 (PHOTO: IFP)
---
House of a widow who lives with her two children at Charangpat Mayai Leikai, Thoubal district caught fire accidentally on Wednesday at around 6 pm leading to loss of all the properties and the house.
The house belonged to Konsam (O) Radharani, 45, wife of (Late) Konsam Jane. It is believed that the house caught fire due to leakage of LPG when a candle was lit as there was no electricity when the incident happened.
Expressing deep sorrow on the fire accident, member of Charangpat GP Ward no. 5, Konsam Surbala said that a memorandum had been submitted earlier to the government to look into the grievances faced by the poor widows in the state and to avail the government schemes. She further urged the authority concerned to build a new house for the helpless widow and her family.
Meanwhile, Radharani said that she and her children are left with nothing except for the clothes they are wearing. She requested the general public, CVOs and government for help.
Concerning the loss in the fire mishap, social worker Kharibam Jivan extended monetary help to the family of Radharani.
First Published:
Feb. 25, 2021, 10:24 p.m.