Thang-Ta Championship: Thang-Ta Maheikol, Yumnam Huidrom lead with 9 gold medals
Thang-Ta Maheikol claimed seven gold on Monday and two gold medals on Sunday
---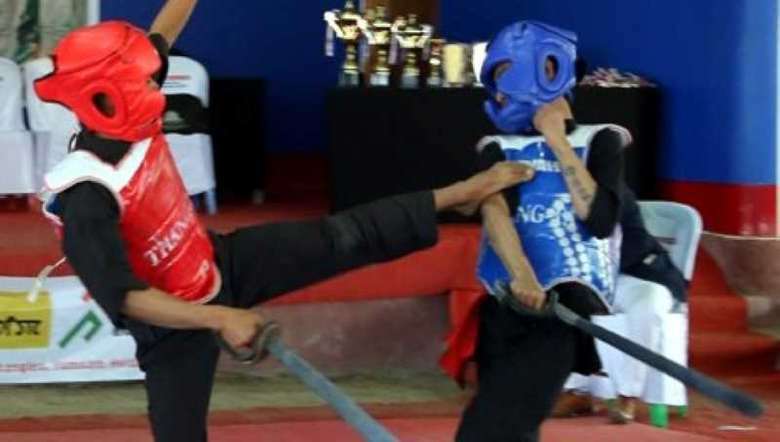 Thang-Ta Maheikol, Yumnam Huidrom bettered their performances in the second day winning seven gold medals in the 16th State Thang-Ta Championship 2021 held at Thang-Ta Shanglen at Yumnam Huidrom, Imphal West.

Thang-Ta Maheikol claimed two gold medals yesterday, giving them a total of nine gold medals.

Pahulasi Mayaikoibi also added four more gold medals today, giving them a total of seven in all. Ibudhou Korouhanba Thang-Ta Moidangpok won six gold medals.

Gold medals winner for Thang-Ta Maheikol are S Sanatombi Devi in -44kg, L Sophiya Devi in -48kg in Senior Women Phunaba Ama, S Rojika Chanu in -65kg in Junior Girls Phunaba Ani, Dijen Sagolsem in -65kg Junior Boys Phunaba Anisuba, S Surchandra in -80kg, Sh Kenjit in -70kg, H Manganleiba Meetei in -46kg in Junior Men Phunaba Anisuba.
First Published:
Feb. 8, 2021, 10:37 p.m.