Drivers to be given training on carrying of hazardous goods
The programme was jointly organised by the School of Driving and Automobile Technology (SODAT) with the Transport department and IOC Limited, Malom
---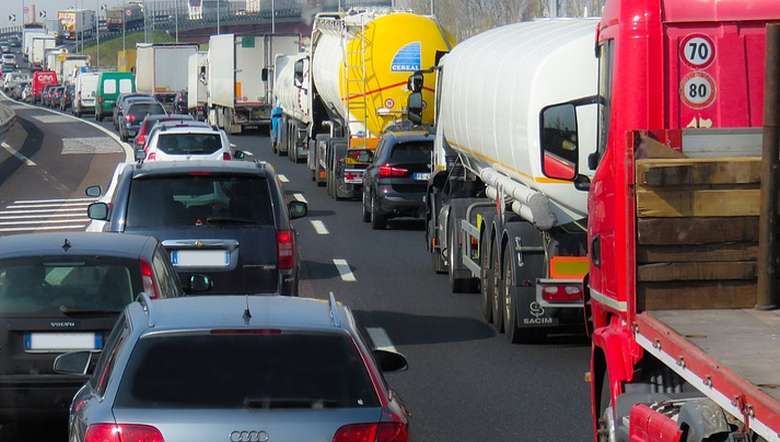 Representational image (PHOTO: Pixabay)
---
A three-day Refreshers training programme on hazardous goods carrying POL Truck Tank crew was inaugurated at the Oil Depot, Malom, Imphal.
Drivers who are engaged in carrying hazardous goods should take caution not only while driving but they also should perform regular health check-ups, superintendent of police (traffic), Koisnam Sarma said at the inaugural function.
The programme was jointly organised by School of Driving and Automobile Technology (SODAT) with the Transport department and IOC Limited, Oil Depot, Malom.
Sarma said the drivers who are carrying hazardous goods should take extra care than the regular drivers. Like maintaining their vehicles before driving, the drivers should also take care of their health, she said.  
Being a member of the Ministry of Transport, she had approached the ministry to give some benefits for the driving institute so that it can take various initiatives for drivers, Sarma said.
Founder member of SODAT, Thangjam Ibochouba said other than the drivers who are carrying essential goods, the drivers who are carrying liquid particularly petroleum products need to take extra caution while driving.
The training programme is organised in connection with the observance of road safety month to be observed from January 18 to February 17 under the theme 'Sadak Surakshya Jeevah Raksha'.
During the three-day training programme, 50 drivers will be given training on how to take precautionary measures while carrying hazardous goods, he added.
He said as a part of the training programme, awareness will be given on the disadvantages of driving by taking intoxicating elements, and the importance of carrying relevant documents while driving.
Assistant manager, IOC limited, Oil Depot, Malom David Lunminlen Touthang said the drivers need to obtain the hazardous goods carrying certificate in their driving license. Road mishap could occur if the drivers are not properly trained at carrying hazardous goods, he said.
Without the said certificate, the drivers should not be allowed to carry hazardous goods, he added.
He extended his appreciation towards SODAT for organising such a training programme for the drivers of the Oil Depot.
Retired joint director, state transport department, BK Sharma; joint director Manipur Fire Service, Nabachandra Singh; secretary SODAT, Elangbam Ramesh Singh also join the programme as dais members.
An annual calendar of SODAT was published as a part of the programme.
First Published:
Feb. 8, 2021, 10:28 p.m.