Divinity of Souls: Striving for excellence has no limit
What a magical transformation of inner self within just two hours.
---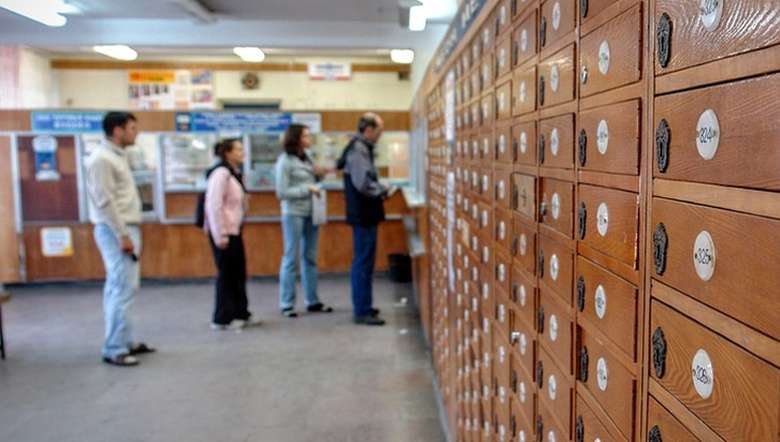 Representational image (PHOTO: Pixabay)
---
Life is not a bed of roses. Rather it is full of thorns and cliffs with a lot of obstacles and hurdles to tackle and billions of duties to be performed.
So barring rare times of relaxing holidays, we are all just running, hopping skipping and jumping to accomplish our domestic and official chores.
Now I nurture a great allergy in visiting banks, post offices, etc for various reasons --- long queues leading to wastage of precious time and energy, "never ending" formalities of forms and signatures, link failure, system related problems and last but not the least ---- often rude or cold behaviour of the personnel concerned.
But the globe will not revolve around my personal likes or dislikes! So just like death, these assignments in bank, post offices are inevitable!
Thanks to the maturity of a NSC, I had no other option but to venture to a Post Office last Saturday. At first the matured amount needs to be transferred to the Postal Account and then it needs to be reinvested. As if my post office phobia was not enough, I was also not in the pink of health both physically as well as mentally. Moreover, I got delayed in reaching the post office also due to certain other reasons.
It was neither too crowded nor desolate. Two gentlemen were behind the computer busy in paperwork and the computer. Suddenly I noticed that the cheque for reinvestment is "resting" at home! No option but to go home and return to the post office with the cheque. It was nearing 1 pm. After depositing it on the counter, my ordeal of waiting starts!
As my call came after about half an hour, I was handed a particular deposit form by the first gentleman. It required the signature of principally my wife, myself being the second holder. That means again I have to venture home for my wife's signature! Understanding my predicament, the official contemplated a bit and said "OK. Then you only sign it"! Oh, one hurdle gone! Again wait starts.
But instead of feeling bored, I got attracted towards the two officials. Without any loose talk among themselves, both were continuously engaged in their duties. And both were collaborating with each other with warmth and helpful attitude. And irrespective of the age, sex or social/economic status of the customers, both were at their humble and cooperative best with proper explanation! At least three persons came to avail speed post services. With extreme humility, the officials were informing them in an apologetic tone that they cannot do the needful as scheduled time of speed post is over!
Another half an hour passed. Now the second gentleman called my name. I was asked to write the matured amount (after interest) on a form and sign. But on that very moment my pen "betrayed" as ink got finished! What an embarrassment! At that juncture, only a single customer was there and she was already busy with her pen! As I sheepishly communicated the problem; without getting minimally irritated, the highly busy official offered his pen gladly in the midst of his work!
Transfer of matured amount done. Now the reinvestment process starts. I was politely asked to wait. Little later the first official informs me that my provided CIF Number is wrong! Again another scandal! Inadvertently I had written down my father's postal CIF Number! Without taunting or displaying minimum bitterness, he searched my CIF Number in the computer database and did the needful!
Now it is wait and wait. Even the sole lady customer has also gone with myself alone warming the customer benches! Am I getting restless in mind? Far from it. Rather I was noticing in amazement the supreme work culture and ethics of both officials coupled with their utmost friendly and cooperative attitude. It was nearing 3 pm with pangs of hunger dominating my stomach. But it was absolutely negligible as I was trying to draw inspiration from them so that I can also perform with more excellence in my workstation. After all striving for excellence has no limit!
Suddenly one gentleman remarked from his seat "Dada, please don't mind. We have kept you seated for a long time. Actually a technical problem in the system occurred. We will surely deliver your certificate within five minutes"! Surprises after surprises! In this highly rude society especially where people are enjoying powerful seats, never had I experienced such humility before! And right within that time, my new certificate got delivered!
The moved myself thanked both officials profusely and expressed my respect towards their exemplary accountability. Very humbly they smiled and replied "We are merely performing our duty"!
As I stepped out from the post office under the scorching sun, the whole ambience was appearing heavenly in my eyes! And was wondering how I entered the post office in a mentally tired agitated state and how I am coming out with renewed enthusiasm, light and peace! What a magical transformation of inner self within just two hours thanks to the divinity of the two kind dutiful souls!
First Published:
Feb. 7, 2021, 12:37 a.m.