Manipur Education Minister Rajen makes surprise visit to colleges, cautions against no work progress
Show-cause notices will be served to those contractors who fail to accomplish their works within the prescribed time frame, the education minister said.
---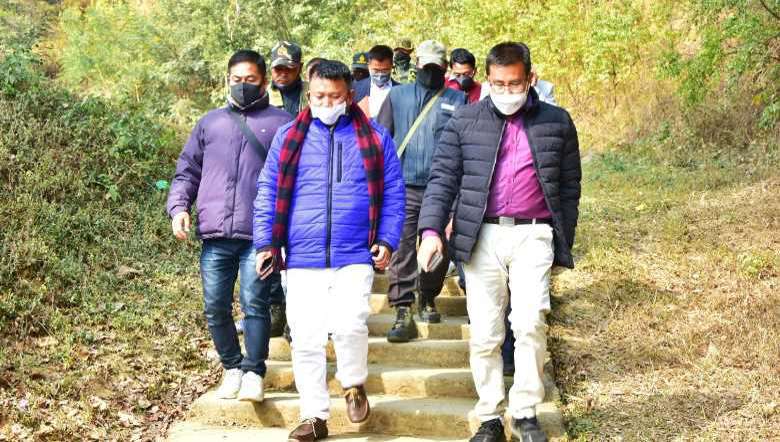 (Photo: IFP)
---
Manipur Education Minister S Rajen Singh on Saturday said that new work orders will be allotted in place of the existing orders if any ongoing work concerning Education department is found to be substandard. Work orders will also be cancelled if there is no progress in construction works, he added.
Rajen was speaking to the media during an inspection visit at colleges in Imphal West. He said that the construction and other works of Education department should be completed in time.
In order to create a favourable academic atmosphere, completion of all the required infrastructures being taken up is necessary. Departmental staffs concerned, including the engineering officials, have also been instructed to keep vigil on the ongoing works of the Education department, he said.
Rajen said that show-cause notices will be served to those contractors who fail to accomplish their works within the prescribed time frame. He said that considering the future of the students, contractors should be pro active to their works. He also assured to provide necessary infrastructures of government colleges on priority basis.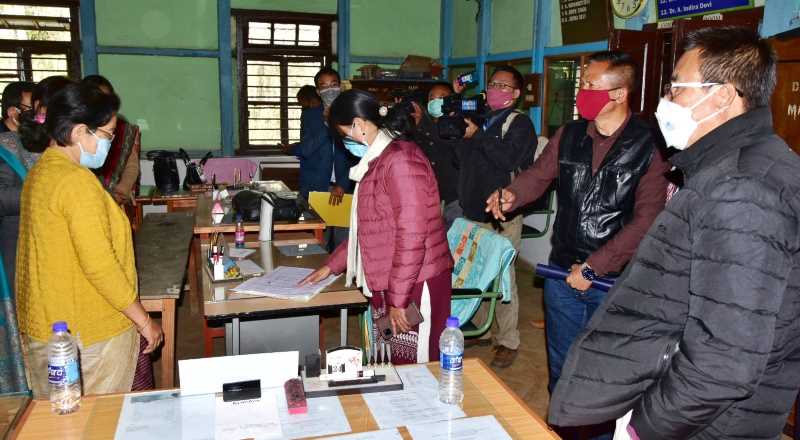 The minister said that as an exercise for smooth conduct of classes, surprise visit to colleges will continue for the remaining districts also. Strict compliance to the SOPs issued by the Education department is to be maintained, he said. Minister also appealed the teachers, guardians, students and other civil organisations to cooperate with the new initiative of the government on the reopening of educational institutions in the state.
During his visit at GP Women's College, Rajen checked the attendance register of the teachers. He warned that necessary action will be taken against those staffs who are absent. He visited class rooms and interacted with the students of DM College of Arts. Rajen also inspected the ongoing work of the construction of DMU, Administrative Block.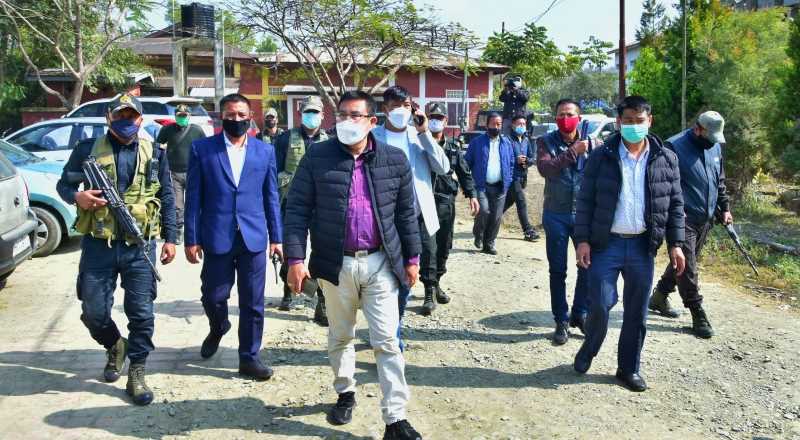 Rajen appreciated the school staffs, students, guardians, officials of the education department for their willingness and cooperation during the resumption of educational institutions. Later, he visited ZEO Office, Imphal West, Sinam Nodia government Jr High School, Thangmeiband, Laijing Ningthou government Upper Primary School, Thangmeiband. During his visit at Thanmeiband, Rajen was joined by MLA, Thangmeiband Constituency, Kh Joykishan Singh.
Commissioner Hr & Tech Education, M Harekrishna, Registrar, Danamajuri University, Nivedita Lairenlakpam, officials of Education Engineering Wing and others were also present during the visit.
First Published:
Jan. 30, 2021, 9:10 p.m.