MST bus service launched
Imphal-Thangal (via Bishnupur) and Zoujangtek MST bus service was launched on Wednesday
---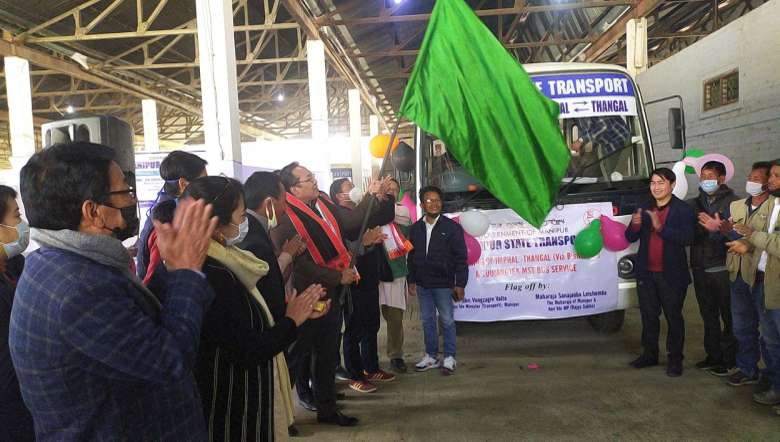 In a historic event, Imphal-Thangal (via Bishnupur) and Zoujangtek MST bus service was launched on Wednesday at Manipur State Transport Office Complex, Moirangkhom, Imphal.
Additional chief secretary (Transport), Paulunthang Vaiphei launched the bus service in the presence of vice-president of BJP Manipur Pradesh, RK Somorjit Singh; and former ADC member of Tamenglong, M Daniel as president and guest of honour, respectively.
Speaking on the occasion as chief guest, Vaiphei stated that MST bus service has provided transport service to about 20 routes in the state including far-flung interior areas where the private buses do not reach. He urged the chiefs and general public of the area to support the drivers and helpers as they are providing service to the public.
"We are trying our best to increase the number of routes and provide better transport to the people of Manipur,' Vaiphei said.
The launching function was also attended by director of Transport, Nivedita Lairenlakpam, joint director of Transport, Laishram Delina Devi along with officials and staff from Transport department.
 
First Published:
Jan. 28, 2021, 1:04 p.m.