Larry King, iconic US TV host, dies at 87
"With profound sadness, Ora Media announces the death of our co-founder, host and friend Larry King, who passed away this morning at age 87 at Cedars-Sinai Medical Center in Los Angeles..."
---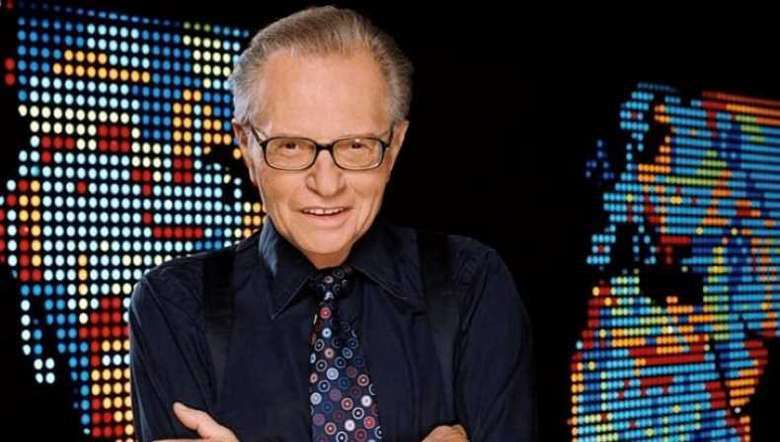 Larry King - 1933-2021(Photo: twitter)
---
Larry King, who was hospitalised with covid-19 since late December in Los Angeles, passed away at age 87.  A statement was posted on his official Twitter account on Saturday morning.
"With profound sadness, Ora Media announces the death of our co-founder, host and friend Larry King, who passed away this morning at age 87 at Cedars-Sinai Medical Center in Los Angeles... For 63 years and across the platforms of radio, television and digital media, Larry's many thousands of interviews, awards, and global acclaim stands as a testament to his unique and lasting talent as a broadcaster," it read.
According to CNN, over the course of his career, King clocked more than 50,000 interviews with guests ranging from U.S. presidents from Gerald Ford to Barack Obama and international figures such as the Dalai Lama to a long list of celebrities.
GLAAD Media Vision Award-winning TV host Larry King was called "the master of the mic" by times magazine. "Larry King Live," which ran for 25 years until 2010, featured interviews with newsmakers and celebrities, as well as calls and emails from viewers. King's show was mostly based out of CNN's studios in Los Angeles, but at times he travelled with the show to CNN outposts in New York, Washington, D.C. and Atlanta.
Jeff Zucker, CNN chief and head of news and sports for Warner Media, said King's show "put the network on the international stage."
"The scrappy young man from Brooklyn had a history-making career spanning radio and television," Zucker said. "His curiosity about the world propelled his award-winning career in broadcasting, but it was his generosity of spirit that drew the world to him."
SAG-AFTRA paid its respects to the broadcaster who had been a member of the performers union since 1968.
"From heads of state to the most popular entertainers of the day, Larry King interviewed them all. His warm, avuncular manner drew guests, listeners and viewers alike," said Gabrielle Carteris, president of SAG-AFTRA. "Over a career of more than six decades, he was equally comfortable on radio, television and digital media, and he never stopped connecting with audiences. His distinctive voice will be sorely missed."
The National Academy of Television Arts & Sciences, which awarded him a News and Docu Lifetime Achievement Emmy in 2011, called "Larry King Live" "a must-stop for presidents and politicians" that "gave viewers direct access to some of the most important and influential people in the United States and the world." King "changed the landscape of cable television, and television news in general," the TV Academy said. King also nabbed two Peabody Awards and 10 CableACE awards.
In 1989, "The Guinness Book of World Records" credited King as having racked up more hours on national radio than any other talk show host in history. In his CNN era, King was known for his trademark sign-off: "One, four, three and arrivederch," which translated to "I love you" (for the number of letters in each word) and his Brooklyn-ese pronunciation of the Italian word for goodbye.
Earlier, Larry had suffered a number of health issues over the years, including having surgery for lung cancer in 2017 and quintuple bypass surgery in 1987, after which he established the Larry King Cardiac Foundation and wrote several books about heart disease. He suffered a heart attack in April 2019.
King also made cameos in numerous films, including "Ghostbusters" (1984), "Dave" (1993), "Primary Colours" (1998), "Enemy of the State" (1998), "America's Sweethearts" (2001), "Shrek 2" (2004) and "Shrek the Third" (2007).
His TV appearances included "Murphy Brown," "Spin City," "The Practice," "Everybody Loves Raymond," "Ugly Betty," "The Closer," "Big Love," "Law and Order: Criminal Intent," "The Simpsons" and "30 Rock."
First Published:
Jan. 24, 2021, 8:41 p.m.