Manipur COVID-19 tally nears 29,000 mark with 17 new cases
Eighteen more persons recovered from COVID-19 in Manipur on Saturday.
---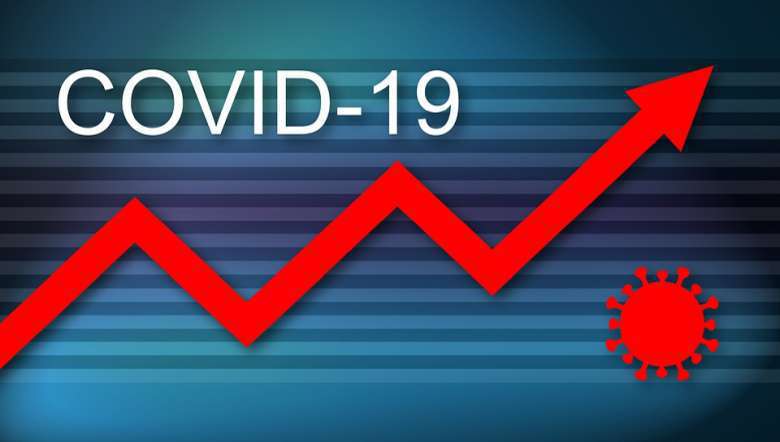 Representational image (PHOTO: Pixabay)
---

Manipur COVID-19 tally inched nearer to 29,000 mark with 17 new cases, while the number of recovered cases mounted to 28,405, the state health department said on Saturday.
The cumulative number of positive cases, according to a release issued by the COVID-19 common control room is now 28,970 (General Population - 25,549 and Central Security Personnel - 3,421). 
As per the release, of the 17 new psoitive cases 15 are from the general population while two are from the Central Armed Police Force (CAPF).
The new positive cases from the general population included seven from Imphal West, three from Churachandpur, two each from Imphal East and Tamenglong, and one from Chandel. All necessary medical precautionary measures like containment and contact tracing are in place, the release stated.
No COVID-related deaths were recorded in the state on Saturday and the death toll stood at 369.
Meanwhile, the number of active cases dipped to 196 as 18 more persons recuperated from the infection. The state's recovery rate reached 98.04 per cent, according to the release.
Those who are in contact with a COVID-19 positive person have been advised to isolate themselves immediately, contact the Covid Control room or the district CMO for testing. In case of emergency, one can dial 24x7 Covid Common Control Room Number-1800-345-3818; for home isolation-related cases, one can dial the home isolation helpline numbers- 0385-2414009 (State head quarter) and - 8415944151 (Thoubal), the state health services stated. 
One can also avail online teleconsultation by government doctors from home (10 am to 3 pm every day except on Sunday) by downloading eSanjeevaniOPD app at Google Play store or go to the website -  www.esanjeevaniopd.in.
The state health department has also advised the public to dial - 104 Manipur Mental Health Helpline from 9 am to 9 pm, for mental wellbeing. 
ALSO READ:
First Published:
Jan. 23, 2021, 5:56 p.m.