Equipment for silk rearing distributed to 307 beneficiaries
Encouraging the silk farmers, Imphal East district magistrate Khumanthem Diana Devi said silk production can be a good source of income.
---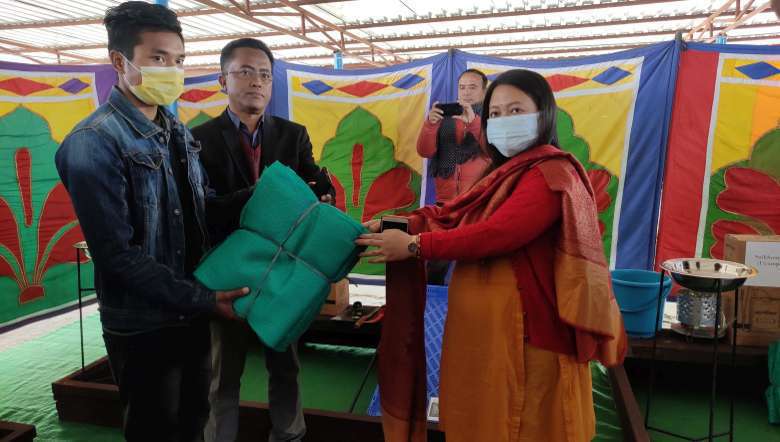 (PHOTO: IFP)
---
Silk rearing equipment were distributed to 307 beneficiaries in Imphal East at the District Sericulture Office at Sangaipat on Friday under the Integrated Sericulture Development Project (ISDP)-for the year 2016-2017.   
Addressing the function as chief guest, deputy director and district magistrate of Imphal East Khumanthem Diana Devi said that silk production can be a good source of income for the state as its quality is highly commendable and can compete with other countries and states.
Many traditional dresses of Manipur are of silk items and it is closely connected with Indian culture as well, she added.
She encouraged the farmers, who are into silk production and further appealed them to utilise the items properly which were distributed by the department and access the training programmes so that they can extract its maximum potential. 
Speaking as the president of the function, sericulture director Salam Kunjakishore Singh said that Manipur has high potential in sericulture due to its geographical location lying in Himalayan range. The climatic condition of Manipur is suitable to produce four varieties of silk such as Muga, Eri, Mulberry and Tasar.
He continued that the state could be pioneer in silk production if the farmers, who rear silkworms, work with maximum effort.
Deputy director of Sericulture, Sangaipat, Ch Harendra Kumar Singh attended the function as guest of honour.
First Published:
Jan. 22, 2021, 11:46 p.m.