Bill Belichick declines Presidential Medal of Freedom award from Donald Trump
The National Football League head coach cited the recent siege of the US Capitol in his announcement.
---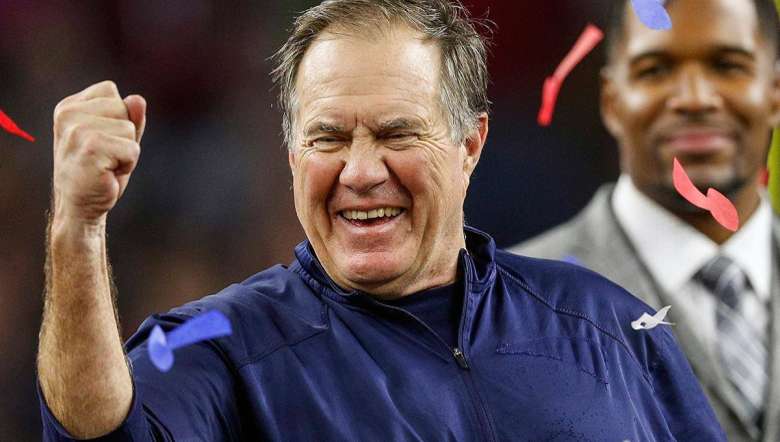 National Football League head coach Bill Belichick (PHOTO: Facebook)
---
National Football League head coach Bill Belichick of the New England Patriots has announced that he will not move forward with the Presidential Medal of Freedom, which will be presented by President Donald Trump on Thursday, citing the US Capital Riot.
"Recently I was offered the opportunity to receive the Presidential Medal of Freedom, which I was flattered by out of respect for what the honour represents and admiration for prior recipients. Subsequently, the tragic events of last week occurred and the decision has been made not to move forward with the award," Belichick said on Monday.
In National Football league history, Belichick is considered one of the most successful coaches. Belichick has been the New England Patriots head coach since 2000 and has won a record six super bowl titles.  
"Above all, I am an American citizen with great reverence for our nation's values, freedom and democracy. I know I also represent my family and the New England Patriots team. One of the most rewarding things in my professional career took place in 2020 when, through the great leadership within our team, conversation about social justice, equality and human rights moved to the forefront and became actions. Continuing those efforts while remaining true to the people, team and country I love outweigh the benefits of any individual award," he said.
In 2016, Belichick wrote a letter of support to Trump. He told reporters: "Our friendship goes back many years. Anybody who spends more than five minutes with me knows I'm not a political person. My comments are not politically motivated. I have a friendship with Donald." However, Belichick faced repeated calls to decline the Presidential Medal of Freedom given the President's response to the US Capitol breach.
The honour for Belichick comes as the US House of Representatives is mounting pressure to force Trump out from office before the end of his term on January 20. However, last week some athletes have chosen to accept the medal from Trump which includes golfers Gary Player and Annika Sorenstam, and late multisport athlete Babe Didrikson Zaharias.
The Presidential Medal Of Freedom was established by John F Kennedy in 1963. It is awarded to individuals who have made outstanding contributions to the security of national interest of America.
Trump has awarded or announced 25 presidential Medals of Freedom during his tenure. Of them, 15 have been presented to sports persinalities, including two posthumous awards to Babe Ruth and Babe Didrikson Zaharias. The others were Lou Holtz, Alan Page and Roger Staubach (football); Jerry West and Bob Cousy (basketball); Mariano Rivera (baseball); Jim Ryun (track); Dan Gable (wrestling); Player, Sorenstam, and Tiger Woods (golf); and Roger Penske (auto racing).
First Published:
Jan. 12, 2021, 6:32 p.m.