Jalaluddin Volleyball tournament kicks off at Kiyamgei
YMDO Heirangoithong posted 3-1 set victory against KLYSC Kachikhul in the opening match
---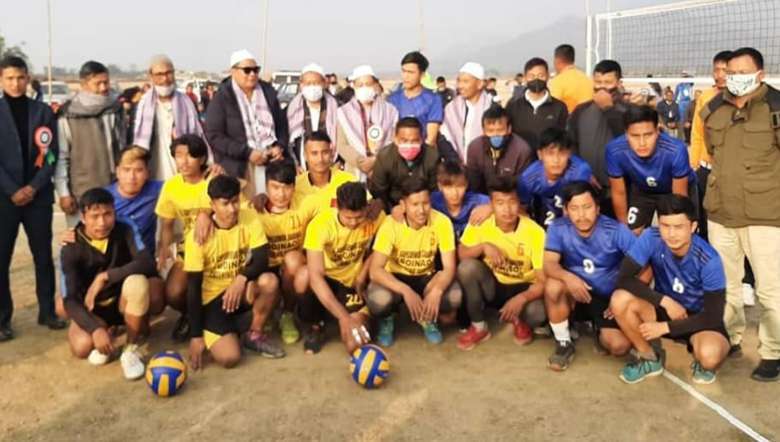 (PHOTO: Facebook)
---
YMDO Heirangoithong posted 3-1 set victory against KLYSC Kachikhul in the opening match of the 1st Md Jalaluddin (Ex-MLA) Memorial Volleyball Tournament 2021 played at Kiyamgei Takhok Makha Volleyball Ground, Imphal East.
YMDO Heirangoithong gave full thrust in the match and was able to take the first two set by 25-23 point and 25-16 point. However KLYSC pull back in the third set with 25-22 point but they cannot hold their position in the fourth set as YMDO wrested it with 25-16 point for the victory on Sunday.
In Monday's matches, BVC Heirok will take on AKKMYDA Keirao while SYDC Santhel will meet KHASPC Mayang Imphal in the second match. Seven teams are participating in the meet after YDA Phoubakchao team pull out of the tournament.
The tournament was formally opened by CAF & PD Minister Th Satyabrata Singh along with Deputy Chairman Planning, L.Rameshwor Singh, Deputy Speaker K.Robindro Singh, Chairman Labour H.Dingo and Maj Nikhil Jha, Post Commander 16 Assam Rifles, Chinga.
First Published:
Jan. 11, 2021, 12:53 a.m.