African swine fever does not affect people: Thoubal Veterinary department joint director
Seventy pigs have died at a piggery farm in Salungpham village in Thoubal district, Manipur.
---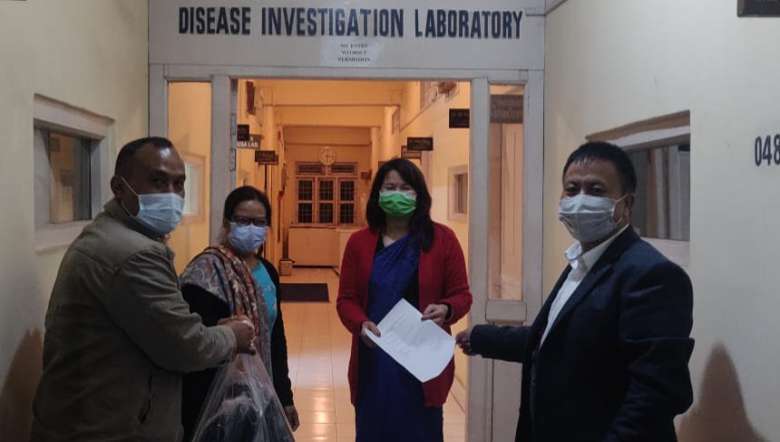 (PHOTO: IFP)
---
African Swine Fever (ASF) does not affect or cause infection to humans but precautions are required to protect the animals as there are no known medicines to prevent the infection, Joint director Veterinary department, Thoubal, RK Khogendrajit said on Friday.
Speaking to the media, he said that strong measures are being undertaken to curtail the spread of ASF at Salungpham village in Thoubal district. After getting reports that around 70 pigs have died at a piggery farm in Salungpham village, Thoubal district, the department collected samples on December 3 and reported it to the director, Veterinary department, he said.
He continued that the state Disease Laboratory sent the samples to a lab in Bhopal where tests were conducted, and it was confirmed that the pigs were infected with African Swine Fever.      
He said that after the confirmation, district magistrate Thoubal announced containment around Salunpham area on July 2 and transport and sale of pigs were prohibited. The epicentre of the infection was located at Shairesh Multiple Farm in Salungfam and a radius of 1 kilometre from the epicentre was declared as infected zone, he mentioned.   
A radius of 9 kilometres was made to be the surveillance zone, and three free zones were created and kept under surveillance, he said. Teams of the department are doing 24x7 monitoring work, he added.  
Meanwhile, after it was reported in the media that chickens have died in a large scale at poultry farms in Salungpham village, a team under Joint Director, Veterinary Thoubal collected samples from the area and sent to the Disease Investigation Laboratory of State Veterinary Directorate at Sanjenthong, Imphal East.  
He said that the test results confirmed that the chicken had died of Ranikhet Disease (RD). It was confirmed that the chicken did not die from bird-flu, he added.
First Published:
Jan. 7, 2021, 10:49 p.m.