Gymnastics: Top wellness and beauty benefits and more
Taking up gymnastics at an early age provides several benefits for the body and mind.
---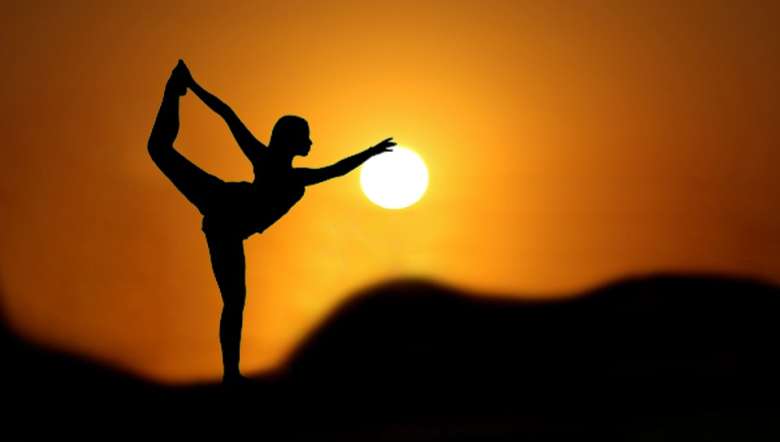 Representational image (PHOTO: Pixabay)
---
Gymnastics is called the mother of all sports. Gymnastics is said to have developed from exercises used by the ancient Greeks that included skills for mounting and dismounting a horse and from circus performance skills. It requires balance, strength, flexibility, coordination and endurance, resulting in the holistic growth of the body and the individual as a person. Hence, taking up gymnastics at an early age provides several benefits for the body and mind.
Top Five benefits of practising gymnastics
1. Participating in gymnastics from a younger age is important because it targets all muscle groups for total-body strength and flexibility.
2. Gymnastics set a healthy lifestyle and a promising future for children.
3. The challenging and enduring nature of the sports helps to strengthen self-determination
4. The sound sleep that the sports provide sharpens the brain and helps to fight depression, improves concentration power, memory and cognition.
5. Its exercises form the basics of many other sporting activities and strengthen coordination and muscle memory that will last a lifetime.
Top three Beauty benefits of gymnastics
Glowing skin and healthy hair: Daily practice of the various exercises boost sleep, which is much-needed to nourish the hair and skin.
Controls weight gain: The high energy sports also helps to lose weight in the most effective way.
Gymnastics helps to improve communication skills, further boosting self-morale and self-confidence, which enhance the beauty and personality of a person.
Eight Facts about Gymnastics
1. Friedrich Ludwig Jahn is the "fathers of gymnastics" from Germany.
2. Ludwig started the German gymnastics movement in 1811 which led to the invention of the parallel bars, rings, high bar, the pommel horse and the vault horse.
3. The Federation of International Gymnastics (Fig) was founded in Liege in 1881.
4. By the end of the 19th century, men's gymnastics competition was popular enough to be included in the first modern Olympics Games in 1896.
5. Some of the FIG recognized disciplines are Artistic Gymnastic, Vault, Uneven bars, Balance beam, Floor, Pommel horse, Rhythmic gymnastics, Trampolining, Tumbling, Acrobatic gymnastics, Aerobic gymnastics, Parkour.
6. Aesthetic group gymnastics, Men's rhythmic gymnastics, TeamGym, Wheel gymnastics and Mallakhamba are the disciplines currently not recognized by the FIG.
7. Gymnastics levels for women called the Junior Olympic Program begins at 1 and goes to 10 in the US. Elite can follow 10 and is generally considered Olympic level.
8. Men's gymnastics or The Junior Olympic Program consists of ten levels of training or competition with multiple age groups at each level creating opportunities for athletes and coaches to participate and or compete.
ALSO READ: 
Goitre: How a healthy lifestyle and balanced diet can help prevent thyroid disorder
Indian Pennywort- 14 benefits of this healing indigenous herb
First Published:
Dec. 21, 2020, 6:54 p.m.