Mothers of murder, rape victims lose hope as justice is delayed
According to the National Crime Bureau Record of 2019, Manipur has the highest number of cases pending police investigation at 84 per cent. In 2019, the total number of registered rape cases in Manipur is 36, of which 10 victims are minors.
---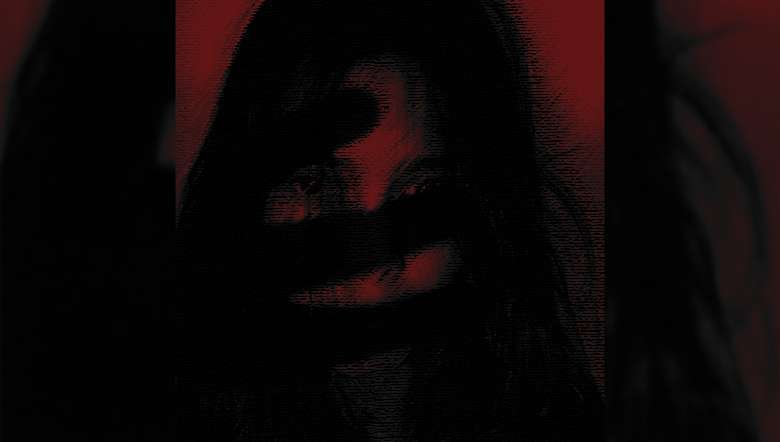 Image by Bishwaorjit Mandengbam- IFP
---
Mothers of rape and murder victims in Manipur are losing hope as they helplessly wait for years for justice to be delivered while the state continues to witness steep cases of crime against women.
One such case is that of 12-year-old Chanthoi (name changed) from Andro in Imphal East district who was found brutally murdered after being raped on December 17, 2006. Her mother has been waiting for justice for 14 long years. But justice seems to elude the crime. 
Recalling the incident, the victim's mother said to the Imphal Free Press, "On that particular day, Chanthoi, studying in class three, had gone out with the rest of the villagers around 6 am to collect firewood." Everyone else returned home after work, but Chanthoi did not.
"It has been 14 years since my daughter was murdered but no one has been arrested so far. At this point, I do not think we will get any justice," the mother, who seems to have given up hope, lamented.
She recounted that she went to ask for her daughter everywhere on that day. After searching at every place where her daughter might have possibly wandered into, her body was finally found at Chingathenbi Chaphu Uppi (Uyok) in the evening around 7. There were injury marks, which were probably caused by a sharp object, found around her neck and cheeks.  
A Joint Action Committee (JAC) was formed in connection with the death of Chanthoi. However, the JAC was disbanded before it could deliver justice for Chanthoi. She blamed the JAC members for failing to actually help in the matter. She said that the JAC members told her that Chanthoi was no longer her daughter; they said that they consider Chanthoi as their own daughter and they will fight to get justice for her. But the members went separate ways and no one was willing to stand for Chanthoi any longer, she added.
The mother said she had completely lost trust with any of the JAC members while mentioning that most of them have either passed away or become unwell.  She still wants to know who killed her daughter but has lost hope of getting justice.
She said her family had to borrow a sum of Rs 40,000 to pay for the expenditures incurred by the people seeking justice on behalf of the family. They had to pay the interests of Rs 2,000 until 2015, she mentioned.
Regarding the case, police picked up six individuals for interrogation but they were all released after finding that they were reportedly found not guilty of the crime. In 2008, the final report of the case was submitted by Yairipok police as they could not nail the real culprit behind the crime.
Yairipok police station had registered the case under FIR no 117 (12)/2006 under section 376/302/34 IPC on December 17, 2006.
In another incident, which happened in Bishnupur district, a student who was pursuing graduation was kidnapped and sexually assaulted in October 2014. The Bishnupur police registered a case under section 366/368/342/376/34 IPC.
The victim gave her statement before the Judicial Magistrate First Class, Churachandpur under section 164 CrPC and identified the accused. The case is still pending before the court. 
At present, the victim's mother is very sick, and she expressed that she has lost hope of getting any justice. The victim and her family members expressed that they have spent so much money on the case and declined from talking about it as they believe there is no hope of further pursuing it.
In August 2019, the High Court of Manipur directed all the special judges in the state designated and functioning under the POCSO Act, to dispose of the cases under the Act within a period of one year from the date of cognizance of the crime.
According to submission from DGP Manipur to the High Court on August 2019, the total number of cases registered under POCSO Act in the state is 485, of which 396 cases were charge-sheeted, 42 cases were returned as final report, 12 have been transferred and remaining 35 cases are under investigation and yet to submit charge sheets.
According to the National Crime Bureau Record of 2019, Manipur has the highest number of cases pending police investigation at 84 per cent. In 2019, the total number of registered rape cases in Manipur is 36, of which 10 victims are minors.
Further, the latest National Crime Records Bureau (NCRB) report on crime against women registered a 7.3 per cent increase from 3.78 lakh cases in 2018 to 4.05 lakh cases in 2019. As per the report, the majority of the cases related to crime against women under IPC were registered under cruelty by husband or his relatives (30.9 percent). It was followed by assault on women with intent to outrage her modesty (21.8 per cent), kidnapping and abduction of women (17.9 per cent) and rape (7.9 per cent). The crime rate registered per lakh women population is 62.4 in 2019 in comparison to 58.8 in 2018, as per the report.
"Pendency rate of crime against women is high; most victims eventually lose hope in the justice system," said secretary Women Action for Development (WAD) Sobita Mangsatabam while speaking to the IFP.  When a case is dragged on for years, the victims usually prefer to withdraw the case, she said.
In the state, the cases are usually kept pending for more than a year, she further said. Imagine a rape survivor who took over a year to get over trauma has to relive the experience over and over again as she is made to repeat it during the court trail, she added. 
It is reported that more than 900 cases of crime against women have been registered in the state during the last three and a half years. For speedy justice, first track courts have been opened by the state government, but the irony is the victims' survivors and their family members are losing hope in the justice system day by day, Sobita added.  
She said crimes against women are various and survivors or victims' families have to endure long term trauma. In view of it, various NGOs, civil bodies and activists in the state have been demanding the state government to take up stringent measures to ensure women's safety. The state government has taken up supportive measures like counselling but not in full swing, she mentioned.
The authorities have said that there are pending cases but it is unclear how many of them are kept pending, she said and questioned, "Which government department is taking the responsibility of keeping track of these cases?"
"It is being reported that crimes against women are increasing in the state, and the fast track courts have been opened for the pending cases, but where is the speedy justice? How many pending cases have been resolved?" she further questioned.
The state government should constitute a survey team in connection with crime against women and only then, the facts may come out, she said. 
She further said, data on crime against women in the state should be collected on a yearly basis. Based on that data, the state government should act with critical measures to protect women, she added.
ALSO READ:
Women in Manipur struggle to fetch drinking water as climate change impacts natural sources
 Is neglecting crime against women a right approach during the crisis of COVID-19?
First Published:
Dec. 13, 2020, 12:04 a.m.