Manipur begins preparation for COVID-19 vaccine
Line listing of health care workers in 138 government health facilities and 108 private health facilities are completed and coverage of other front line workers will be taken up, the principal secretary said.
---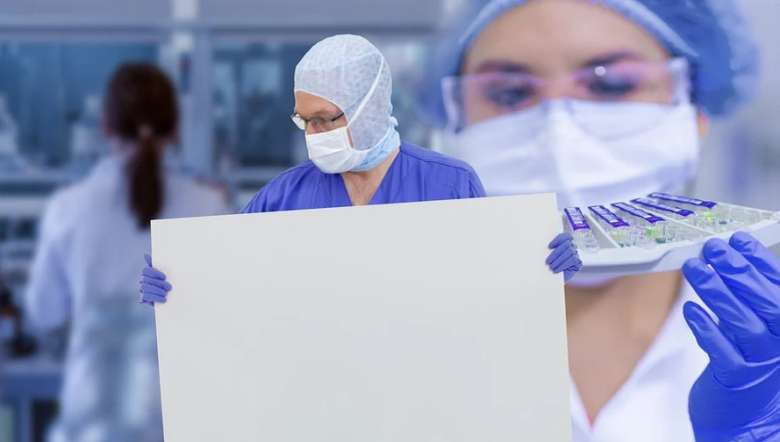 Principal secretary Health, V Vumlunmang has said the state government has started preparatory work for COVID-19 vaccine as advised by the Health and Family Welfare Ministry.
Vumlunmang was speaking to the media during the third weekly press briefing on COVID-19 update on Friday at the Health directorate, Imphal.
The principal secretary said line listing of healthcare workers in 138 government health facilities and 108 private health facilities are completed and coverage of other front line workers will be taken up as advised by the ministry from time to time.
Noting that several COVID-19 vaccines have reached Stage-3 trials, he said that the central government has constituted an expert Committee to handle COVID-19 vaccine matters and identification of suitable vaccine.
A team of the Ministry visited the state and interacted with RIMS, JNIMS, district hospitals and several health care providers. The suggestions given by the central team for strengthening coordination and other important suggestions will be implemented promptly, he added.
He also announced that an expert committee will be constituted to fix a reasonable price for testing of COVID-19 in all the testing centres in the state.
Vumlungmang also reiterated that to estimate sero-prevalence of anti-bodies as a tactics of combating the COVID-19 pandemic, the state government has decided to conduct sero-surveillance from November 30 till December 19 in four districts two each in hill and two in valley.
The principal secretary appealed to the public to cooperate stating that the test result of the sero-surveillance will not affect the person's normal activities irrespective of whether the result is positive or negative.
As many as 4,600 households will be selected an individual from each household will represent their respective households.
The principal secretary further stated that the surveillance will help in estimation of sero-prevalence of antibodies to COVID-19 in the general population by age and sex and also help in estimation of asymptomatic or subclinical infections.
"By understanding this, it can inform public health responses and guide policy decisions for prevention and control of COVID-19 in the state", he added.
Director of Health and Family Welfare Dr K Rajo said, "The people who break the SOP are the main factor for spreading the virus to the old aged people with co-morbid conditions, who don't even venture out of their houses and result in death," claimed Rajo.
Rajo also said that the state has adequate testing kits and medical equipment and sufficient funds to combat the COVID-19 pandemic.
The health director informed that the Health department recruited 100 doctors, 150 nurses, and 100 multitasking staffs and further the department is in the process to recruit another 150 doctors, 150 nurses, 150 multi-tasking staff, and 20 ambulance drivers.COVID-19
Rajo said that a total of 109 COVID-19 positive individuals died between November 1 to November 26. Of the 109, 28 individuals died due to other chronic diseases while the rest is related to COVID-19.
First Published:
Nov. 28, 2020, 9:11 a.m.